Vladimir Putin: Russia-Azerbaijan relations are of strategic partnership nature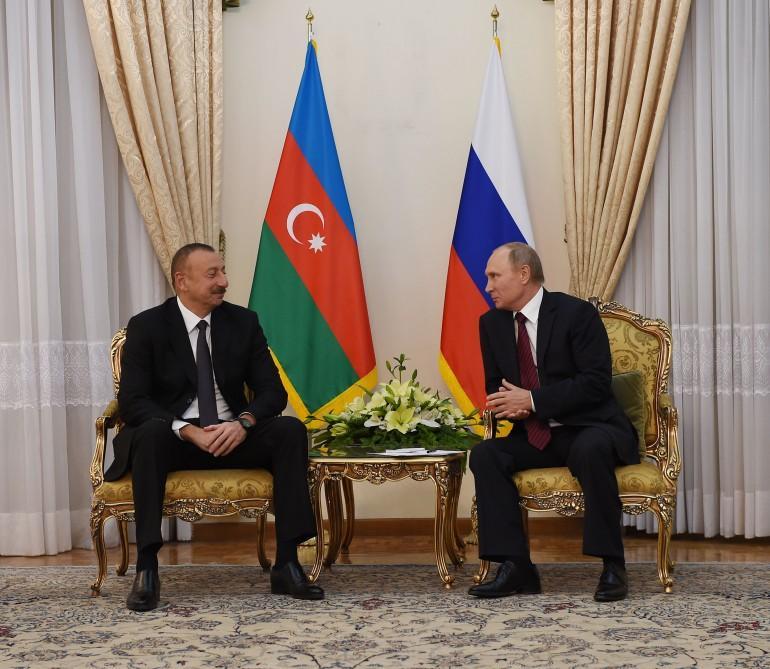 By Trend
The Russian-Azerbaijani relations are of the strategic partnership nature.
Russian President Vladimir Putin made the remark at a meeting with President of Azerbaijan Ilham Aliyev in Tehran on November 1.

"Dear Ilham Heydarovich, I am very glad to see you, this time in Tehran," he said. "We meet regularly and talk on the phone as well. We are always in contact, which is natural, because the relationship between our countries is special. It is certainly a strategic partnership.Both you and I know about all the threads binding Azerbaijan and Russia together. And I must point out that our efforts to develop bilateral contacts have not been in vain – I am talking about the almost 62 percent increase in trade in the first nine months of the year."
"We are working to develop other areas as well, and are constantly consulting each other on regional issues," the Russian president said.
---
Follow us on Twitter @AzerNewsAz