Committee Meeting of PABSEC held in Georgia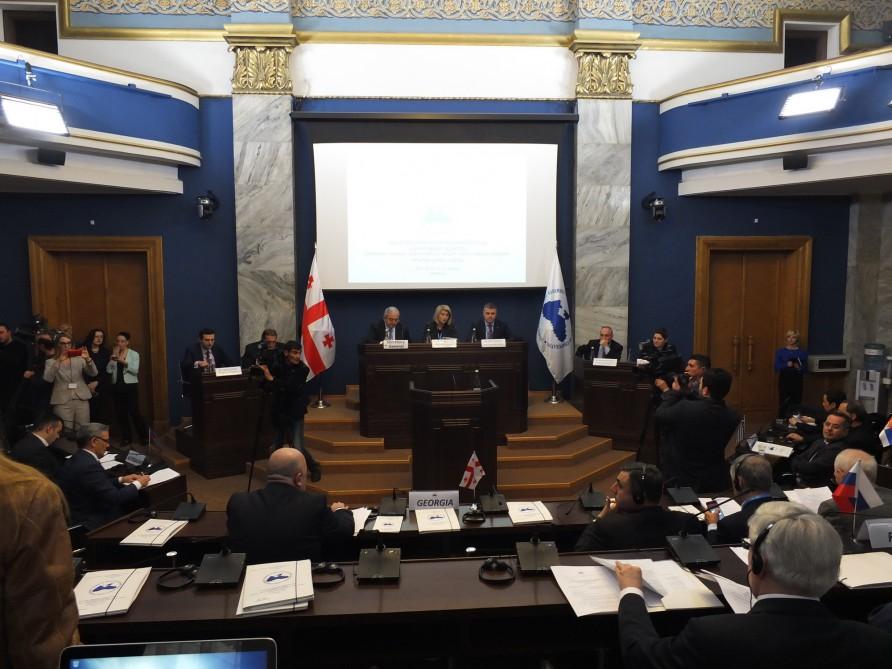 The 48th meeting of committee of the Parliamentary Assembly of the Black Sea Economic Cooperation on Economics, Commerce, Technology and Ecology was held in Tbilisi, Georgia, Azertac reported.
Addressing the event, Secretary General of PABSEC Asaf Hajiyev stated that the Black Sea Region is a bridge between Asia and Europe, being rich in energy resources and including important energy routes from Central Asia and Caspian Region, also representing an outstanding source of oil and gas for the world markets. He noted that, since its establishment, the PABSEC revealed itself as a genuine forum of inter-parliamentary dialogue in the Black Sea Region, mobilizing the efforts of the national parliaments, aiming at promoting the values of democracy, rule of law, pluralistic societies and market economies.
He also called for the liberation of Azerbaijan's occupied territories.
The Parliamentary Assembly of the Black Sea Economic Cooperation (PABSEC) was created as a result of the major political changes in the late 1980's, when the nations of the Black Sea region re-emerged on the world scene. The search by the countries of the region for ways of meeting challenges of national development and European integration paved the way for combining their efforts with a view to turning the Black Sea region into the area of stability, prosperity and peace. Taking advantage of common denominators such as geographic proximity and shared cultural and historical heritage, the countries of the region have expedited the establishment of bilateral and multilateral relations.
---
Follow us on Twitter @AzerNewsAz