29 September 2020 13:48 (UTC+04:00)
1 325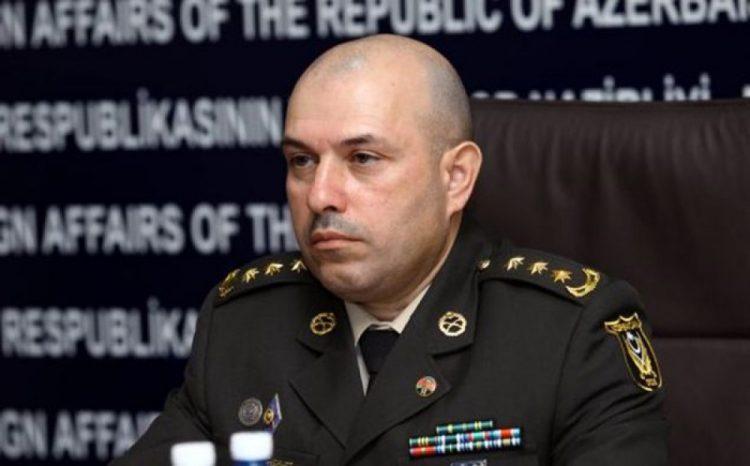 By Akbar Mammadov
Azerbaijani Defence Ministry's Spokesperson Vagif Dargahli has said that Armenia is using old videos as part of its its-large-scale disinformation campaign.
In a statement post on the ministry's official Facebook page on September 29, Dargahli said that Armenia's military propaganda machine, which is in a desperate situation after series of Azerbaijan's successful military operations on the line of contact, has launched a large-scale provocation in the information space.
"Such activity of the Armenian side includes presenting old videos from previous battles to the population as new. The goal is to pass their failure off to the population as their success."
Commenting on Armenian media reports on alleged downing of Azerbaijani helicopter, Dargahli emphasized that helicopters are not used in today's battles.
"The information disseminated by the Armenian side that the helicopter of the Azerbaijani Air Force was allegedly down is another disinformation of Armenia. We state that the Azerbaijani Army has not used the helicopters during the operations held today."
Earlier, Dargahli denied Armenian reports on alleged downing of Azerbaijani F-16, saying are no F-16 fighters in the arsenal of the Azerbaijan Air Force.
Armenian media recently used the footage of destroyed Mi-17 helicopter of Syrian Air Forces, alleging that it belongs to the Azerbaijani Army. The photo widely shared in the Armenian media dates back to February 11, 2020 and has nothing to do with the recent clashes on the contact line between the Azerbaijan and Armenian troops.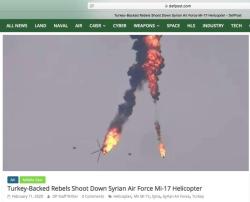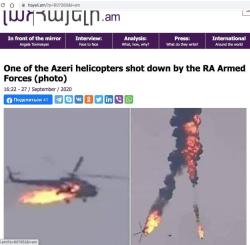 Related News