Baku eyes legal steps against researchers working in Azykh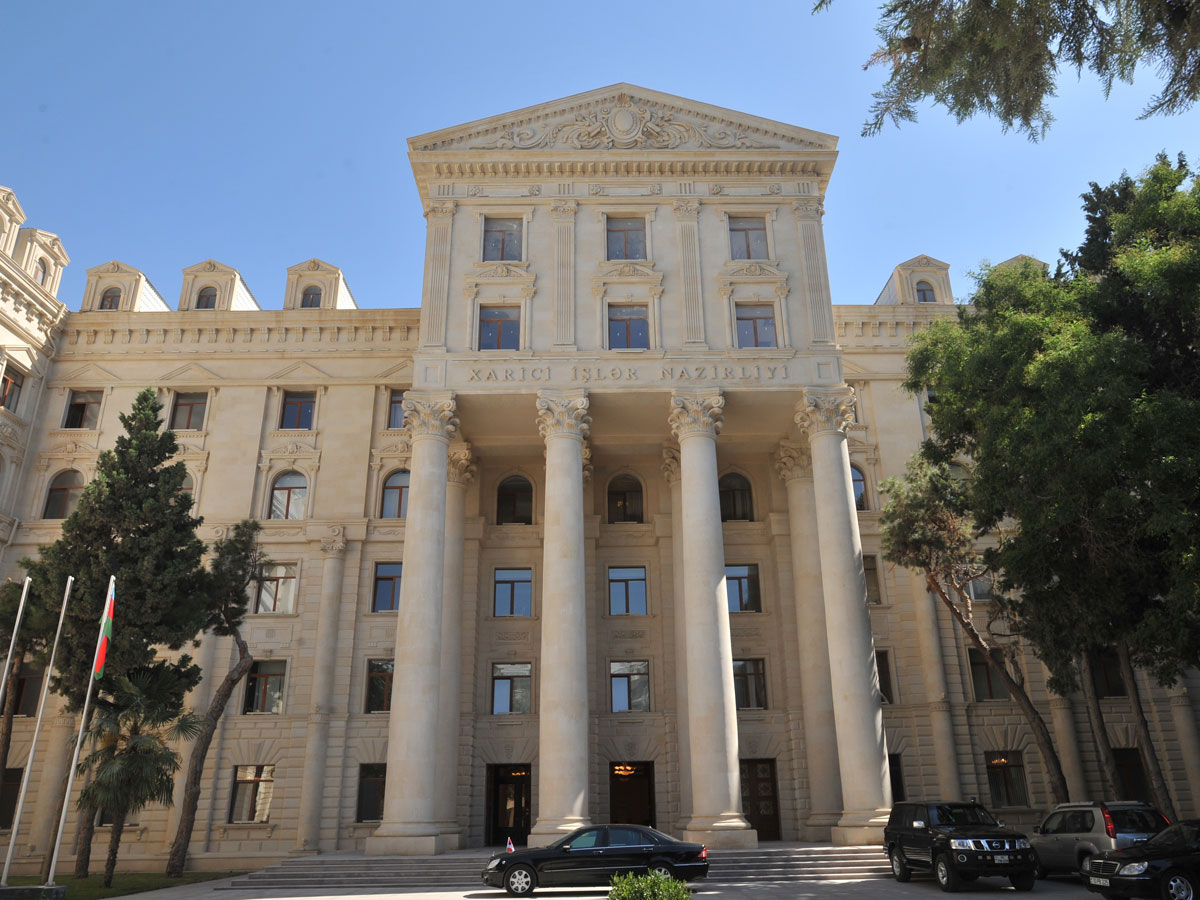 Azerbaijan is considering taking a legal action against a group of foreign researchers who illegally conducted archaeological excavations in the Azykh Cave in the Armenia-occupied territories of Azerbaijan, Hikmat Hajiyev, spokesman of the Azerbaijani Foreign Ministry, told Trend Nov. 28.
Earlier, Armenian media reported that a group of foreign researchers is conducting archeological excavations in the Azykh Cave located in the occupied Azerbaijani territories.
The group included researcher of Spain's National Museum of Natural Sciences Dr. Yolanda Fernandez-Jalvo, research associate at the UK's Blandford Town Museum Dr. Tania King, and research scientist at the Natural History Museum, London, Dr. Peter Andrews.
These people illegally crossed the state border of Azerbaijan, without a license of the country's relevant authorities, conducted archaeological excavations in the territory of the Azykh Cave in Azerbaijan's Khojavand District, and took the objects of historical and cultural heritage, found during excavations, out of the country by fraud and secretly, without customs control, said Hajiyev.
Such illegal actions of the researchers are violation of territorial integrity and sovereignty of Azerbaijan, he added.
Hajiyev said these persons, with their illegal actions, also violated the international humanitarian law.
Hajiyev noted with regret that the Spanish Museum of Natural Sciences, Blandford Town Museum and the British Museum of Natural History don't take the necessary measures to prevent their employees' illegal actions that are contrary to the international humanitarian law.
The spokesperson said that one of the "leaders" of these illegal actions in the Azykh Cave is Levon Yepiskoposyan, an employee of Armenia's National Academy of Sciences.
Armenia captured Nagorno-Karabakh and seven surrounding regions from Azerbaijan in a war that followed the Soviet breakup in 1991. More than 20,000 Azerbaijanis were killed and nearly 1 million were displaced as a result of the war.
Large-scale hostilities ended with a Russia-brokered ceasefire in 1994 but Armenia continued the occupation in defiance of four UN Security Council resolutions calling for immediate and unconditional withdrawal.
Starting 1988, when Armenia made territorial claims against Azerbaijan, Fuzuli region of Azerbaijan, was subjected to constant attacks by Armenian militaries. As a result of the occupation, more than 1,100 inhabitants of Fuzuli were martyred, 113 people were taken hostage and 1,450 people were left disabled.
After invading Azerbaijan's territories, Armenia has been pursuing the campaign of ruining cultural and historical monuments of Azerbaijani people. The ancient historical monuments of world importance were left under occupation in Fuzuli and many of them were destructed.
The most famous of these monuments, the Azykh cave, is known as a living site of stone-age man. A Neanderthal-style jaw bone found in 1968 is thought to be over 300,000 years old and thus one of the oldest proto-human remains found in this part of the world. Now, the Azykh cave unfairly remains under Armenian occupation for more than two decades.
---
Follow us on Twitter @AzerNewsAz