For the First Time in Ukraine: FRANCHITHINK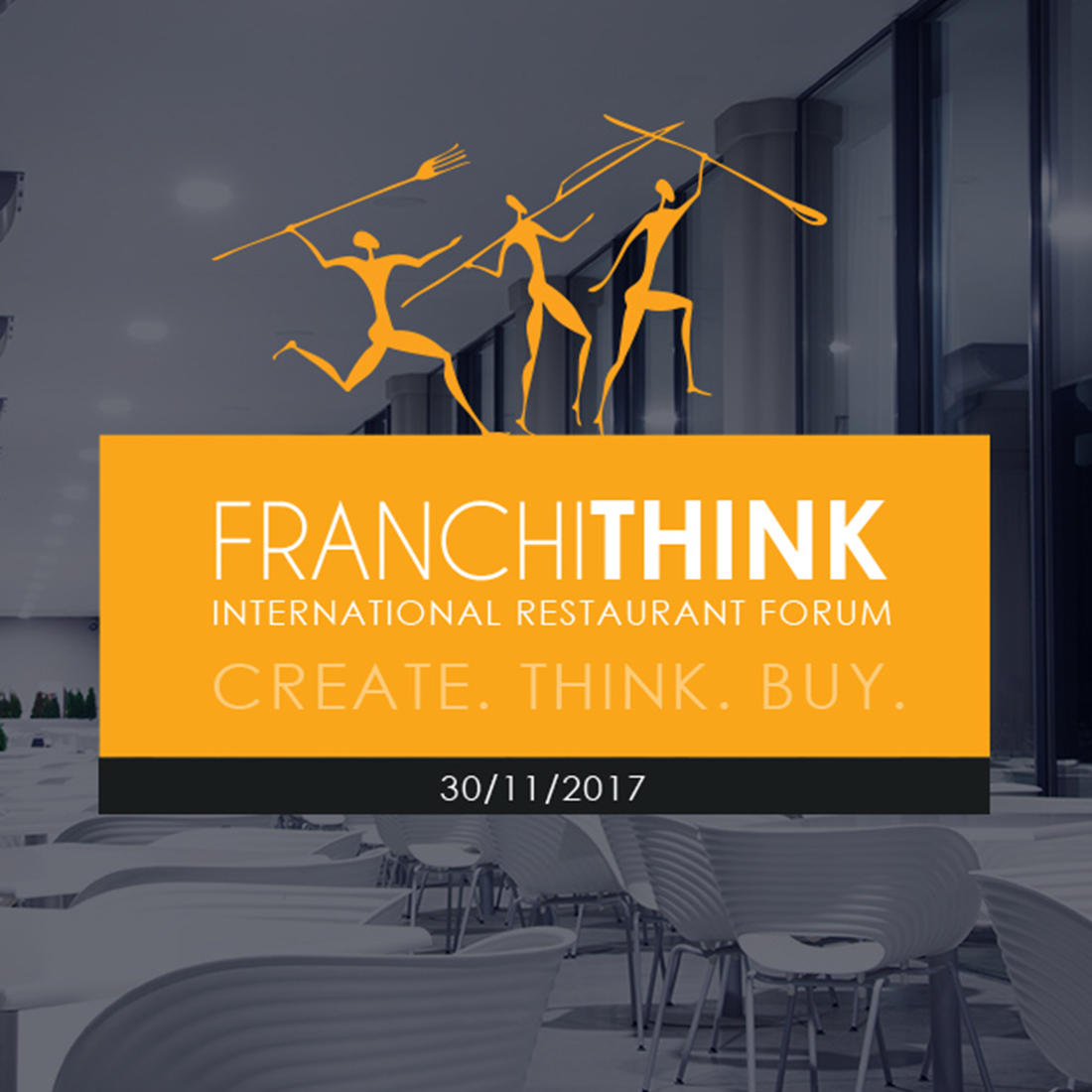 FRANCHITHINK, the International Restaurant Franchising Forum, will be held for the first time in Parkovy, the best congress centre in Kyiv on 30 November 2017.
Representatives of Ukrainian and global restaurant franchising chains as well as investors (owners), franchisees, suppliers and other experts of the restaurant market will meet in one place. The total number of guests will be 1,500 people from the USA, Great Britain, Western, Eastern Europe, Asia and CIS countries.
FRANCHITHINK Forum is made of three main elements CREATE, THINK, BUY.
CREATE – operating business owners of which are actively developing and selling their franchise.
THINK – professionals of the industry who are ready to share knowledge and their successful experience.
BUY – investors interested in finding new partners and gaining income.
The main stage of the forum is for up to 800 people. Here you will get to know cases and stories of success of foreign speakers. The experts who have already confirmed their participation include Benjamin Simon, the Vice President of the large chain of fast food restaurants Carl's Jr (it unites more than 3,500 restaurants in the USA, Ecuador, Mexico, Singapore, Thailand, Belarus and Russia) and Fedor Ovchinnikov, the founder and co-owner of Dodo Pizza, the international chain including more than 200 pizza restaurants in nine countries; Deniz Kosan, founder of Walter's Coffee Roastery, which after just couple of month after the opening became internet famous and went viral on major news outlets; Mario C. Bauer, Chief Executive Officer of Vapiano Franchising International GmbH, Member of the Management Board at Vapiano SE (together with the team he is responsible for almost 200 restaurants in more than 30 countries around the world).
The educational zone also includes CREATE area with practical speeches, and THINK areas for professionals of the restaurant franchising market.
30 restaurant franchises will have a brand stand on the territory of EXPO. And presentations of world-famous franchises will be in the BUY zone. Among them:
- Little Caesars — the third biggest pizza chain in the US (represented in 23 countries of the world);
- "Dodo Pizza" — international restaurant chain, which specializes in pizza delivery (220 pizzerias across 9 countries);
- Wayback Burgers — international network of fast food restaurants. (138 restaurants in the US and other countries);
- Coffee Planet – coffee shop chain in the Middle East and other countries (21 coffee shops in UAE,
Qatar, Pakistan, Malaysia, and Saudi Arabia);
- Lizarran – world-famous Spanish restaurant chain, which was founded in 1988 and specializes in Basque cuisine (200 restaurants across 8 countries: Spain, Russia, USA, France, China, Andorra and Portugal);
- Pizza Celentano — a pizza chain (149 pizzerias in Ukraine and Moldova);
- Salateira — Ukrainian fast-healthy restaurant chain that specializes in Italian and Mediterranean cuisine (11 restaurants in Ukraine, Belarus, UAE, and Spain);
- FreshLine — a recognized brand in Ukraine with a unique technology of personal sandwich making (53 restaurants in Ukraine and Belarus);
- "Maysternya Karameli" — unique sweets shop, where the caramel is prepared in front of the visitors (17 sweets shops in Ukraine, The Czech Republic, Spain, Israel and Azerbaijan);
- "Mafia" – Ukrainian family-style restaurant chain (34 restaurants in Ukraine and Moldova);
- "Khinkalnya" —restaurant chain that specialized in Georgian cuisine (39 restaurants in Ukraine, Poland, and Belarus);
- Lviv Croissants — a national bakery chain in Ukraine (48 bakeries across Ukraine).
FRANCHITHINK Forum is organised by Hoteliero Hoteliers and Restaurateurs Club founded in 2009. The Club's mission and task is to support and promote development of the hospitality industry by all means. For this purpose, the company holds BAROMETER International Bar Show, Creative Chefs Summit (an international summit for chefs and restaurateurs), National SALT Restaurant Awards and International Hospitality Awards.