Booktrailer festival reveals contest rules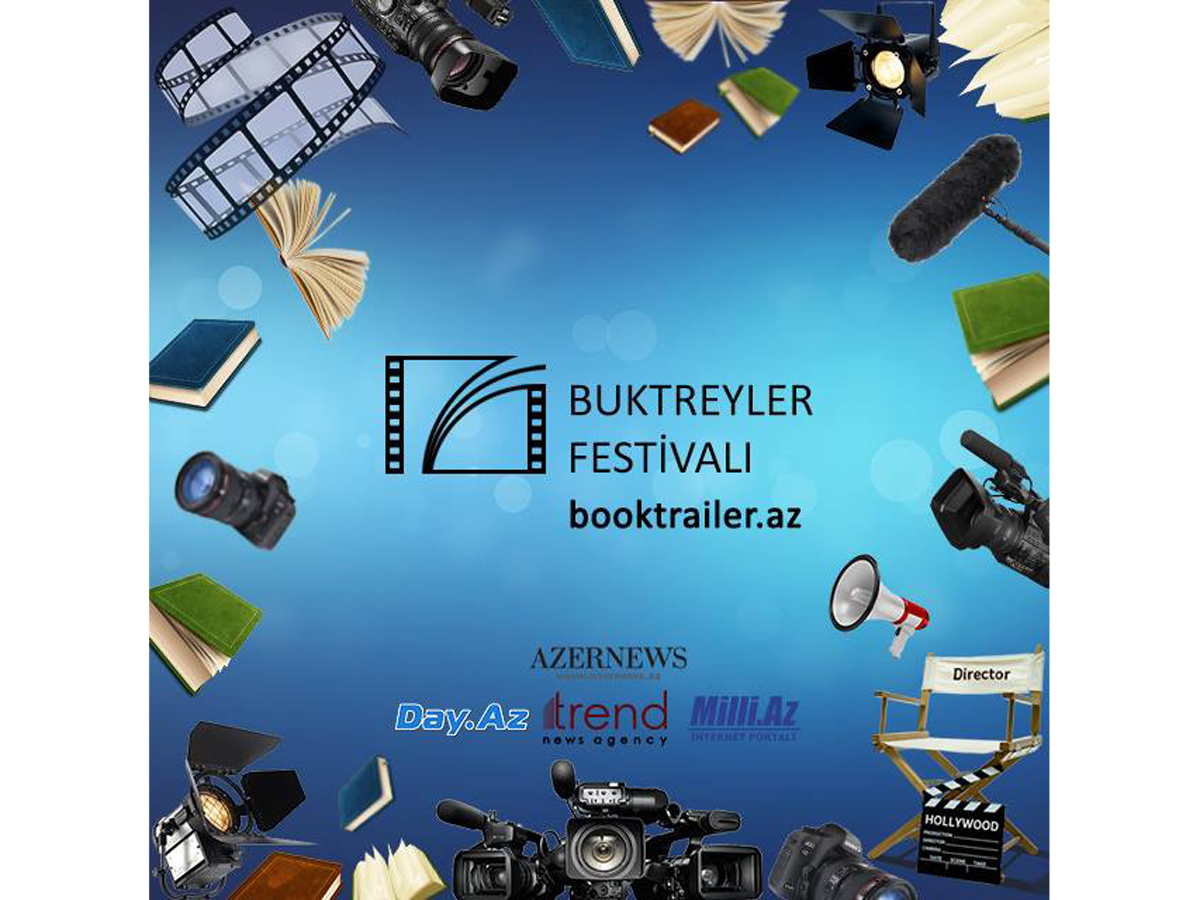 By Laman Ismayilova
Azerbaijan will soon host Booktrailer Festival for the first time. The festival aims at promoting books, supporting and developing creative forms of reading, searching talented young people in cinematography and promoting bookrailers as a part of art and business.
The Contest is open to all participants regardless of age. A money prize to award the competition winners was recently established. Thus, the first place will get a prize in the amount of 1000 manats ($604), while the winners of the second and third places 800 manats ($483) and 500 manats ($302), respectively.
The organizing committee of the event has revealed steps that you need to follow to join the contest:
You can join the contest with a booktrailers of one book or a series of books regardless of their date and place of publication; the number of submitted works by one participant is not limited; the copyright is the film owner responsibility;
Booktrailers must not contain material that promotes any ethnic, racial, religious forms of hate, pornographic, any content that violates or encourages the violation of any law, rule or regulation;
The films will not be returned after application;
The Organizing Committee have the right to use the booktrailers to promote the festival through social networks, sites, YouTube, mass media etc., without informing the director and payment .
Booktrailers shall meet the following requirements :
-Participating trailers will be limited to 4 minutes;
- video formats : mpeg4, mpeg, mpg, avi, wmv;
-video can be shot with actors or without actors, as well as animation (cartoons);
- before sending your booktrailer post the logo of the Festival;
- finish your application with the book poster, and the website address of the Festival (www.booktrailer.az);
-booktrailer must not contain any mention of specific brands of goods, trademarks, and commercial organizations and sponsors aside the organizations of the festival
Here are the steps to follow:
1. Chose the book;
2. Create a book trailer by scripting your idea;
3. Shoot the booktrailer;
4. Send the final product;
The deadline for event is April 15, 2016. The winner will be announced on the International Book Day - April 23, 2016!
Conditions of participation and requirements can be found here:
www.booktrailer.az
Facebook page: www.facebook.com/BooktrailerFest
For all questions, please contact: [email protected]
Media partners of the event are Trend, Day.az, Milli.az and Azernews.az.
---
Follow us on Twitter @AzerNewsAz