Yarat to present Sovetsky at VIENNAFAIR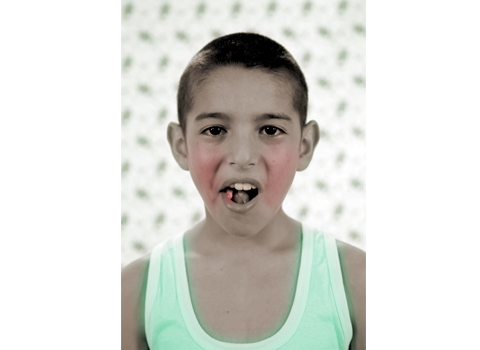 By Nigar Orujova
YARAT Contemporary Art Space is going to participate in "VIENNAFAIR The New Contemporary 2014" in the VIENNA Focus Special Exhibition slated for October 2-5.
VIENNAFAIR, Austria's largest contemporary art fair is going to celebrate its 10th anniversary this year. The fair is a platform for displaying contemporary art from Central, Eastern and Southeastern Europe. This year, it will expand its focus to include Azerbaijan.
The VIENNA Focus section is devoted to institutions, non-profits and cultural embassies. It will be looking exclusively to Azerbaijan through YARAT.
YARAT brings together new works by three artists in an exhibition titled Poetics of the Ordinary, which focuses on Sovetsky, a colourful and run-down district in Baku. Orkhan Huseynov, Sanan Aleskerov and Aida Mahmudova will present new works in video, photography and installation dealing with community, renewal and nostalgia.
Cramped buildings and narrow roads are the main features of the district of Sovetsky, which means "Soviet". The quarter is renowned to create appropriate living conditions and a pleasant architecture with elaborate window grates and old wooden doors.
Sovetsky has also played an important role in the country's history; many prominent figures from 20th century Azerbaijani culture were born in Sovetsky who are seen as the preservers of Azerbaijani culture. Solidarity and principles united Sovetsky's communities against the cultural changes and external pressures of that period. YARAT artists at VIENNAFAIR The New Contemporary have created a body of works to reflect on this rich history and culture of Sovetsky.
Sanan Aleskerov offers a rare glimpse into Baku's forgotten corners through his street photography of Sovetsky.
Aleskerov predominantly produces works in black and white, ranging from portrait photography to photojournalism. His new series of photographs opens with a roof-top view and goes on to explore the urban landscape of the area, focusing on empty streets and their crumbling 'monuments' to Soviet infrastructure, such as telephone poles and old drinking fountains. The focus of Aleskerov's series of images is the dilapidation of physical surroundings and a need for renewal.
Orkhan Huseynov works across different medium including painting, installation and video to express his ideas.
He belongs to a generation of Azerbaijani artists who have gained international recognition in recent years. His new work is concerned with the individuals who live in the district of Sovetsky.
In this series of filmed vignettes, he exposes the 'underbelly' of Baku, recreating both joyful and violent scenes from his own childhood and those of his friends and family. Through isolating vivid memories in these filmed vignettes, he sheds light on life in Azerbaijan before its independence in 1991.
An installation by Aida Mahmudova repurposes an ornate door fragment from the Sovetsky district. The fragment is combined with 'shadows' cast on the floor in polished steel, brought together to highlight the transience of this urban environment and commemorate a moment in time.
This work follows on from Mahmudova's core practice; through installation, sculpture and painting she addresses concerns with memory, nostalgia and identity, in response to Azerbaijan's modernisation.
The project is produced by YARAT nonprofit organization founded by Aida Mahmudova in 2011 to help nurture an understanding for contemporary art in Azerbaijan and create a platform for contemporary Azerbaijani art at both national and international levels.