3 March 2014 15:08 (UTC+04:00)
984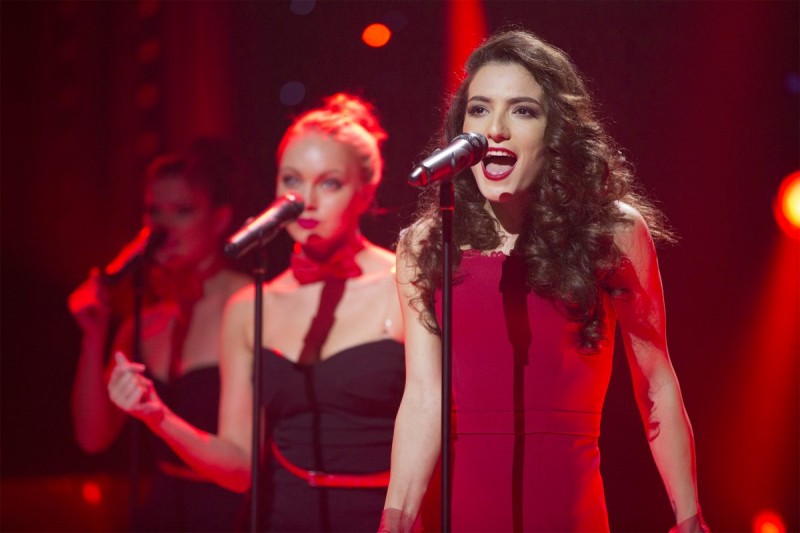 By Nigar Orujova
Azerbaijani singer Dilara Kazimova will compete in the first semifinal of the 59th Eurovision Song Contest (ESC) in Copenhagen, Denmark, on May 6.
Kazimova defeated her rivals Khana Hasanova and Erkin Osmanli in the local music contest "Boyuk sehne" (The main stage), and will represent Azerbaijan at the ESC.
"This is the last time I am participating in the national competitions for the Eurovision contest," Dilara said at the press conference. "Either pass or not," I said to myself. "I think in previous years it did not work out because I did not have enough experience."
Fortunately, this time brought her success and Dilara, 29, who has already succeeded in her solo career, and has a wealth of experience performing as a member of musical groups, was selected to show her talents to European public.
The singer has already participated twice in the national selection to Eurovision, reaching the final stage in 2008 and 2010. She is also the prizewinner at "New Wave 2010"contest in Yurmala, Latvia.
Dilara graduated opera performance faculty at the Baku Music Academy and got the second education in art.
This year, Azerbaijan will participate in the ESC for the seventh time. The country debuted at the ESC in 2008 and has always presented remarkable show.
Azerbaijan won the event on its fourth attempt in 2011 with Ell and Nikki's "Running Scared" song, which brought the contest to Baku in 2012.
Related News