Film about Azerbaijani poetess to be presented in Baku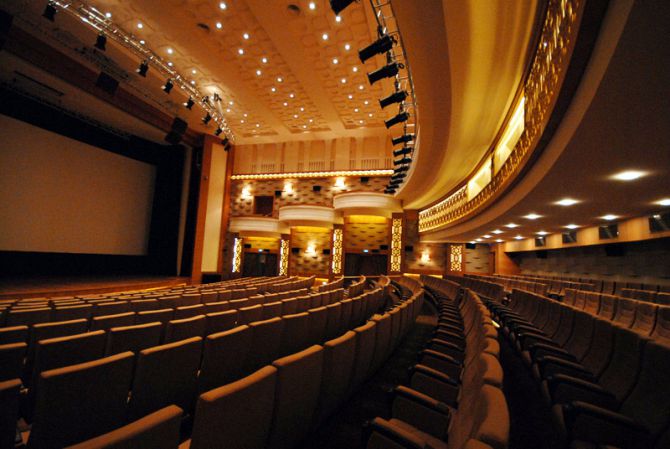 By Nigar Orujova
A documentary feature film dedicated to poetess Mahsati Ganjavi, the prominent representative of Azerbaijani literature, will be presented at the "Nizami" cinema center in Baku on December 18.
A number of cultural events were recently held as part of the 900th anniversary of Azerbaijan's first poetess and chess player in Azerbaijan and abroad.
"Sirli benovshe" (Mysterious violet) was shot upon the state order at the Documentary Film Studio "Yaddash", the presidential decree on the 900th anniversary of the creativity of the poetess shows.
The film includes director Shamil Nadjafzade, script writers Sara Oguz Nazirova and Shamil Nadjafzade, camera director Nizami Abbas, music composer Jahangir Zulfuqarov, and producer Javid Imamverdiyev.
The film stars Gyunel Mammadova, Bahruz Vagifoglu, Ejdar Zeynalov, Hajibaba Mammadov, and Ilgar Musayev.
Mahsati Ganjavi who had lived in Ganja, one of the cultural hubs of the Oriental Renaissance, was famous not only as an author of rubaiyats praising her homeland, but also as a performer of lyrical romances.
Human ideas such as equality, brotherhood, and freedom were praised in Mahsati Ganjavi's works, and she also played an active part in society, organized literature circles, and gathered young girls around her.
Although 900 years have passed since the time she was born, her ideas have so far maintained their relevance.
Ganjavi commonly wrote rubai in Persian, with love as a key theme, and her work is distinguished by its humanism, epicurism and optimism. Her poems have been translated into different languages.