Short film festival due in Baku late Nov.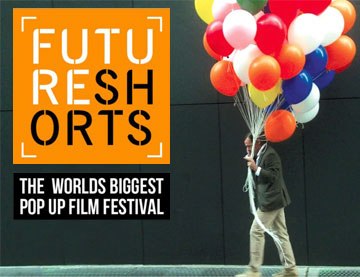 By Nigar Orujova
Future Shorts, the biggest pop-up film festival, is presenting its Love Fuelled autumn season in the Azerbaijani capital Baku in late November.
The next Baku part of the Future Shorts festival, lasting two days, will be held in Park Cinema at Park Boulevard Mall, on the seaside park, and kicks off on November 23 at 7 p.m. and 9 p.m. local time. Tickets for the festival have already been put on the sale in the Park Cinema box office.
Future Cinema, the creators of Future Shorts and Secret Cinema, announced the very latest edition of the Future Shorts Festival on October 1 in London.
The Autumn Program features five short films and explores hope and despair in human life in the metropolis from October 1 until December 31.
Selected short programming includes: "A Brief History of John Baldessari", from the directors of CATFISH and narrated by Tom Waits; "Rite", nominated for BAFTA Best Short Film and Winner of Sundance's Short Filmaking Award; "The Black Balloon", Winner of Special Jury Mention at Tribeca Film Festival; "Cafe Regular" and "Auf Der Strecke", winners of over 50 international awards.
Future Shorts is also celebrating the launch of a film collaboration to save lives with Malaria No More UK, an innovative charity working to end suffering and death from malaria. This autumn, film lovers across the UK can host screenings for the charity, creating a new brand opportunity to raise funds and awareness to fight malaria, a preventable disease that claims the life of a child every minute.
The festival is supported by YARAT! Contemporary Art Space, a non-commercial organization founded by Aida Mahmudova in 2011, which is dedicated to the promotion and popularization of contemporary art in Azerbaijan.
YARAT! aims to provide educational initiatives including lectures, seminars and master classes on a variety of related topics of contemporary art. Besides exhibitions and master classes, YARAT! brings the Future Shorts film festival to Baku.
The event will once again bring together official representatives of YARAT! and Future Shorts as well as Azerbaijani art people and movie enthusiasts.
Public interest in the previous Future Shorts festivals held in Baku showed that the people are fond of the festival.