31 October 2012 18:47 (UTC+04:00)
587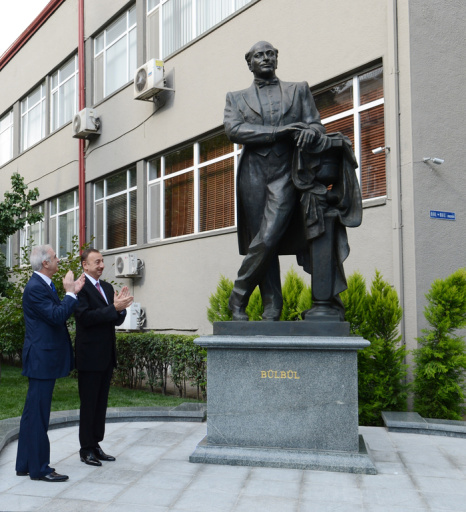 Azerbaijani president Ilham Aliyev on Wednesday unveiled a monument to great Azerbaijani opera singer Bulbul in Baku.

The president was warmly welcomed by prominent Azerbaijani musicians and foreign guests.

President Aliyev was told the monument was made by honored artist Akif Asgarov. The monument is 4.6 meters in height.

Aliyev laid flowers at the monument, and addressed the unveiling ceremony.

Rector of the Baku Music Academy, People`s artist Farhad Badalbayli, People`s Artist Arif Babayev, chair of the jury of the 4th Bulbul International Contest of Vocalists Sergei Leiferkus, artistic director of the contest Robert Koerner, son of the prominent singer Polad Bulbuloglu spoke of Bulbul`s role in developing the Azerbaijani music.

Polad Bulbuloglu thanked the Azerbaijani leader for his attention to his father`s memory.


Category News