Baku to host Theater Forum on 'Azerbaijani theater - 150: development prospects'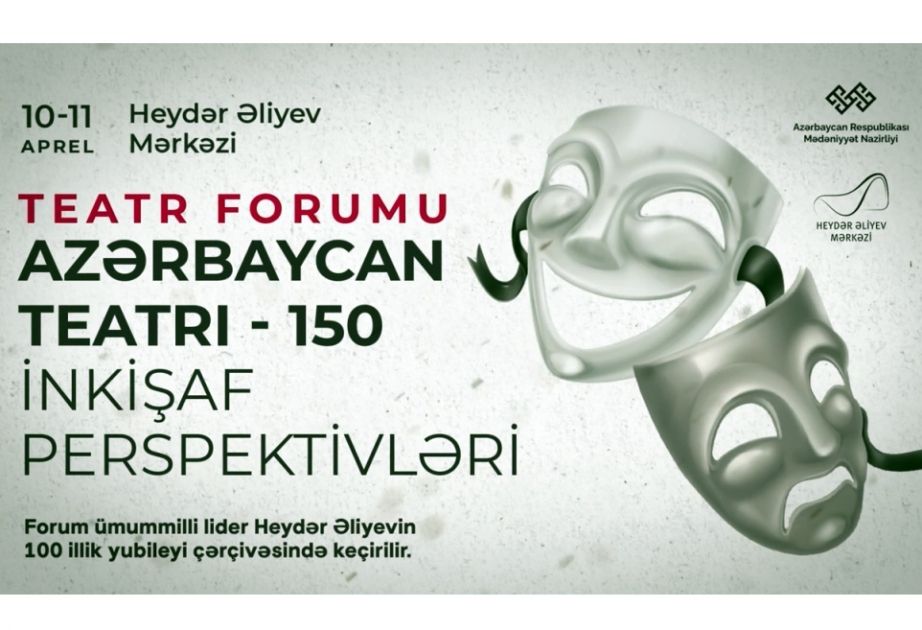 Theater Forum on 'Azerbaijani theater - 150: development prospects' will take place in Baku on April 10-11 within the framework of the events dedicated to the 100th anniversary of Azerbaijan's national leader Heydar Aliyev.
The forum is co-organized by the Culture Ministry and the Heydar Aliyev Center, Azernews reports.
At the event, a video will be shown about the development path of the Azerbaijani professional national theater, which has a history of 150 years.
The forum will continue its work with panel discussions on 'Traditions and trends in the Azerbaijani theater', 'Modern acting school in the national theater: a systematic approach in the renewal process', 'Conception and strategic goals', 'Development of human capital in the field of theater'.
Rector of Russian Institute of Theatre Arts (GITIS), Russian Honored Art Worker Gregory Zaslavsky, head of the GITIS History of the Russian Theater Department Elshan Mammadov will address the forum.
The proposals collected based on the exchange of ideas and discussions during the forum will be taken into account in the action plan drawn up in connection with the 'Azerbaijani culture 2020-2040 state strategy'.
Well-known theater figures, directors and actors, leading theater teams operating in the country, representatives of folk theaters and independent theaters, teachers and students of the Azerbaijan State University of Culture and Arts are expected to participate in the forum.
To participate in the forum that will be held at the Heydar Aliyev Center, it is possible to register using the online form posted on the Culture Ministry's website. Confirmation of participation in the forum will be communicated via e-mail.
---
Follow us on Twitter @AzerNewsAz