Talent can't be disabled: visiting Azerbaijan's "ƏSA" theater [PHOTO]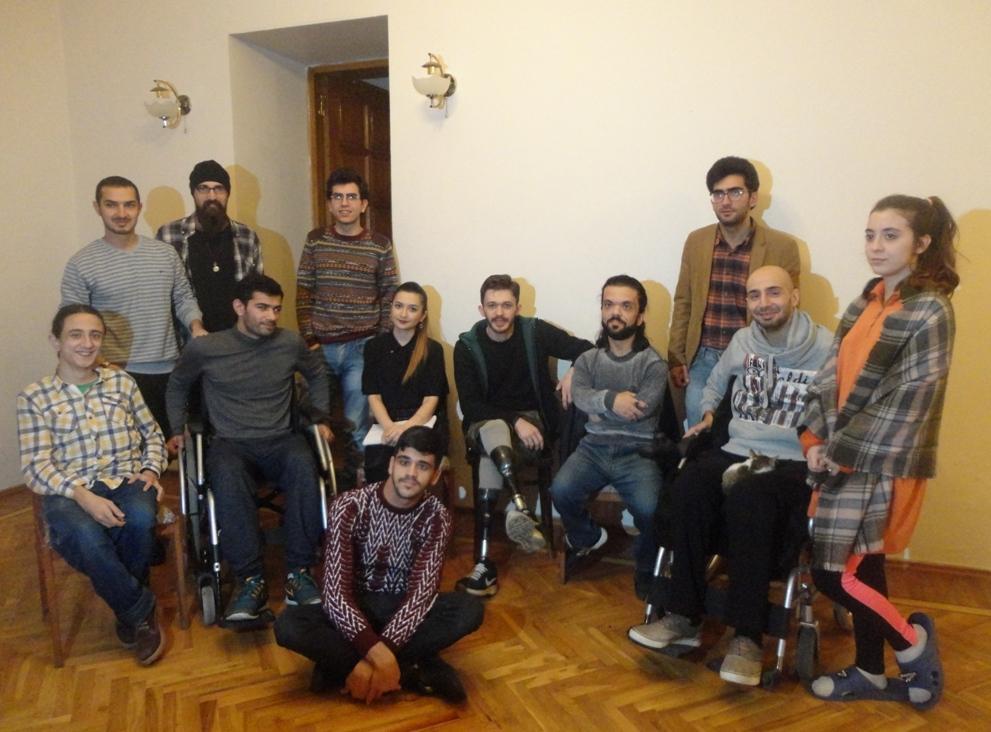 By Trend
There are lots of examples in the world, when people with disabilities reach success in various spheres, be it science, music, literature, art, sports or public service.
Azerbaijan is no exception, as the country has many such people, whose perseverance, tenacity, tough spirit and endurance cause nothing but admiration.
One of such examples is the group of Azerbaijan's independent "ƏSA" (Cane) theater, which mostly includes actors with health disabilities. The theater was created in September 2016, and has already held two plays.
Trend News Agency visited the theater on the day of rehearsal of a new play. The rehearsal has shown that all the actors involved are happy to be doing what they like to do. An important thing to be noted is that almost none of them have acting background.
The new play is based on John Steinbeck's "Of Mice and Men". It is a drama about two men, who are in search of their place in the world. It's a story of friendship, dreams, duty and circumstances that lead to tragedy.
Meanwhile, Orkhan Adigozal, one of the actors involved in the play, spoke to Trend about the establishment of the theater itself.
"The idea to establish the theater belongs to our art director, Nihad Gulamzade. Azerbaijani theater has a rich history and traditions, and for the first time in its history an inclusive theater was created, in which both disabled people and healthy people are involved," he said.
According to Adigozal, the plays which have already been presented to the public, were successful.
The theater's art director Nihad Gulamzade in turn said that the debut play of the theater, called "DUMB!", tells the life story of a lonely man, through various periods - childhood, youth, maturity, old age.
"After that, we staged William Shakespeare's "Midsummer Night's Dream". This was a mythical stage, which gave us opportunity to adjust the characters to our disabled actors. Now, we're preparing for "Of Mice and Men", said Gulamzade.
He further noted that the work on "Of Mice and Men" is realized with the support of the U.S. Embassy in Azerbaijan.
"We are staging this play with financial support from the U.S. Embassy in Azerbaijan. We'd like to thank the embassy for support. Thanks to our cooperation and their support, we will be able to make this project come to life," Gulamzade said.
He went on to add that the theater's group has many plans and ideas, which they want to realize in the future.
It should be noted that the theater's "Of Mice and Men" premiere is scheduled to be shown at the end of the second decade of December on the stage of the Azerbaijan State Academic Opera and Ballet Theater in Baku.
---
Follow us on Twitter @AzerNewsAz