Azerbaijan, Hungary can boost agro cooperation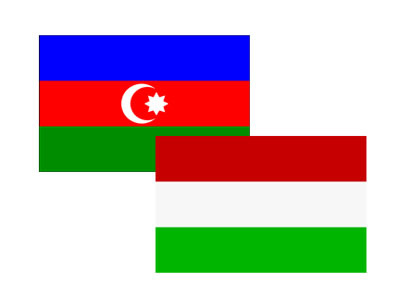 By Nigar Abbasova
Azerbaijan can make a good use of the extensive knowledge and experience of Hungary in non-petroleum areas such as the construction industry, info communication.
Agricultural production in Hungary is one of the most developed fields of national economy, while development and strengthening of these industries are one of the top priorities for Azerbaijan today.
In this context, Hungarian Ambassador Azerbaijan Imre Laslocki underlined the importance of bilateral cooperation between the countries and his country's intention to enhance its relations with Azerbaijan.
"Cooperation in the sphere of agriculture is one of the top priorities for the governments of Azerbaijan and Hungary," he said.
The development of bilateral cooperation between Azerbaijan and Hungary in different spheres such as education, tourism is also of great importance for the governments of the two countries. Laslocki appraised successful development of cooperation in the sphere of education. A number of students from Azerbaijan applied for the Hungarian Government Scholarship program 2016-2017. Scholarship is awarded in the field of animal nutrition, plant protection, rural development and agribusiness. The ambassador mentioned that specialties offered by Hungarian universities will give a stimulus for the further strengthening of non-oil sectors of economy such as agriculture in Azerbaijan.
Laslocki also spoke about resumption of the Baku-Budapest-Baku flights operated by Hungarian low-cost WizzAir. He voiced his regret over current underfilling of aircrafts but also expressed his confidence in future success of WizzAir flights.
Laslocki said that most probably the Intergovernmental Commission Azerbaijan-Hungary will meet in Baku in June. He underlined the importance of forthcoming visit of Azerbaijani Agriculture Minister Heydar Asadov to Hungary with a large delegation of businessmen. "We have about 60 agro-industrial companies interested in the cooperation with Azerbaijan," Laslocki said.
---
Follow us on Twitter @AzerNewsAz