Azerbaijan, IFAD mull agriculture issues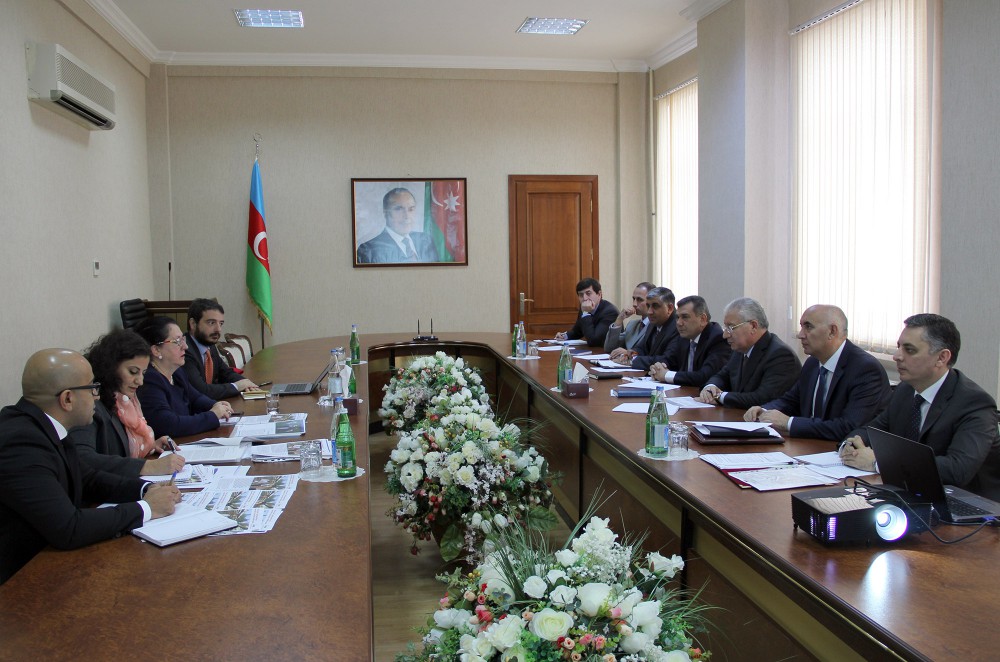 By Amina Nazarli
IFAD director for Near East, North Africa, Europe and Central Asia Khalida Bouzar hailed close cooperation between Azerbaijan and IFAD, as met with Azerbaijani minister of agriculture Heydar Asadov.
Minister Asadov, in turn, hailed the projects implemented by IFAD, and stressed the importance of developing cooperation.
He spoke of the reforms in the field of cattle-breeding in Azerbaijan.
The sides discussed livestock productivity and marketing improvement program, and the Azerbaijani government`s priorities.
The programme uses a market-led, demand driven, private sector development strategy in the value chains linking smallholder livestock farmers and local level marketing groups with larger meat and milk market chains serving urban consumers.
IFAD is an international financial institution and a specialized UN agency based in Rome - the UN's food and agriculture hub.
IFAD invests in rural people, empowering them to reduce poverty, increase food security, improve nutrition and strengthen resilience. Since 1978, it has provided about $15.8 billion in grants and low-interest loans to projects that have reached some 430 million people.
IFAD's partnership with Azerbaijan dates back to 1997. To date, 350,000 rural people have benefited from five IFAD-funded projects and programs. IFAD's total investment of $67.4 million has leveraged an additional $125 million.
The agricultural sector is important not only for increasing Azerbaijan's export potential, but also for restoring and protecting the country's food security. Protecting the quality and price of food stuff produced in Azerbaijan and producing them in accordance with quality standards are among the top issues of the country's food security.
---
Follow us on Twitter @AzerNewsAz