Azerbaijan, Moldova ink document on int'l road transportation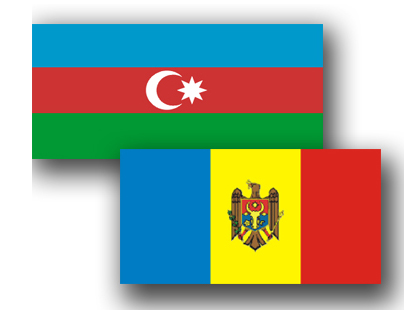 By Vusala Abbasova
Azerbaijan and Moldova are expanding their bilateral relations in accordance with a joint agreement on the use of international road transportation signed between the representatives of the both countries on October 8, 2015.
The document reflects the state of the international road links, their prospects and development, the use of permits in the area of ​​transportation.
The protocol was signed by the chief of the State Service for Motor Transport of the Transport Ministry of Azerbaijan, Elnur Abdullayev, and the chief of the department of international relations of the Motor Agency of Moldova, according to Trend.
Azerbaijan has always taken a keen interest in building mutually beneficial cooperation with other countries.
Azerbaijani Foreign Minister Elmar Mammadyarov also highlighted the important task of developing relations between Georgia, Ukraine, Azerbaijan and Moldova within the Organization for Democracy and Economic Development (GUAM) at the recent 70th session of the UN General Assembly in New York.
GUAM aids the participating states in economic growth, mutually beneficial trade relations, and implementing complex multilateral programs and projects in various fields.
Azerbaijan and Moldova also cooperate within the EU's Eastern Partnership, which covers six countries and is aimed at improving relations with the CIS countries as part of the European Neighborhood Policy.
Both countries are members of a free trade area that was signed into law in 1994 with the participation of the CIS countries.
Within the free trade agreement, member-countries are expected to eliminate export and import duties on a number of goods. An agreement was also signed on the basic principles of currency regulation and currency controls in the CIS.
Exports from Azerbaijan to Moldova amounted to over $90,000 over the first seven month of the current year, increasing by over 79 times compared with the same period of 2014, according to the Azerbaijan State Customs Committee.
---
Follow us on Twitter @AzerNewsAz