Apple's market share ups in Azerbaijan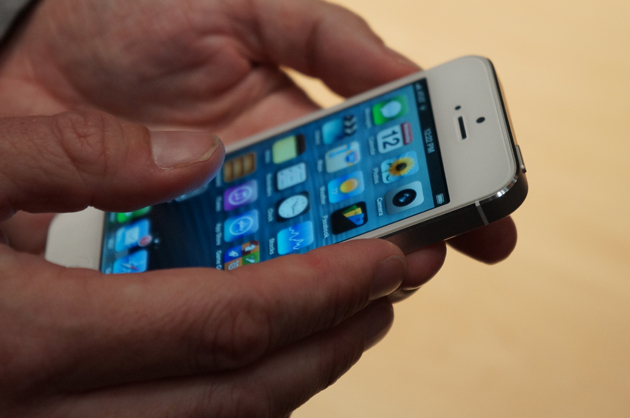 By Nigar Orujova
If Apple and Samsung have been battling for top position in the world market, so have they in Azerbaijan where both giants have worked to assert themselves as the nation's favorite. Data have shown that since the beginning of 2015 Apple has increased its market share.
Apple now ranks second in Azerbaijan's mobile phone market.
The share of Apple devices on the market of Azerbaijan increased by 3.8 percent in January-February 2015, the statistical center Global Stats reported.
By late February, the share of Apple devices in Azerbaijan reached 16.35 percent. Compared with the same period in 2014, Apple's share rose by 18.2 percent.
Nokia, which ranks third in the mobile market, saw a decrease in its market-share of 14.5 percent. Nokia owns 10.39 percent of the market.
Nokia's share decreased by 58 percent compared with the same period last year.
The increase of Samsung's rate was noted at 2.71 percent in the two months of 2015.
Samsung devices rank first in Azerbaijan, covering 49.18 percent of the mobile phone market. Compared to the same period in 2014, Samsung increased its market share by 19.10 percent.
The fourth place goes to Sony company, with a share of 5.53 percent, followed by Huawei with 4.9 percent, unknown device manufacturers (mainly Chinese) with 4.6 percent, HTC with 3.22 percent, LG with 2.17 percent, Blackberry with 0.91 percent and Alcatel with 0.86 percent.
Azerbaijan is a country with a highly developed used of mobile phones. Azerbaijan's mobile phone penetration has stayed at a level of 110 percent, thanks to its three main mobile operators.
The number of mobile broadband connections in Azerbaijan is 43.9 per 100 people, and on this basis, the country ranks 46th in the world.
The second phase of testing the quality of voice services and data services of Azercell, Bakcell and Azerfon mobile operators will begin in March. Monitoring will take place within two months and will cover the central districts and suburbs of Baku.
The first stage of monitoring took place in 2014 that discovered serious errors. For this reason regular checks and analyses will be scheduled.
--
Nigar Orujova is AzerNews's staff journalist, follow her on Twitter: @o_nigar
Follow us on Twitter @AzerNewsAz