Azerbaijan, UAE to co-op in high-tech sector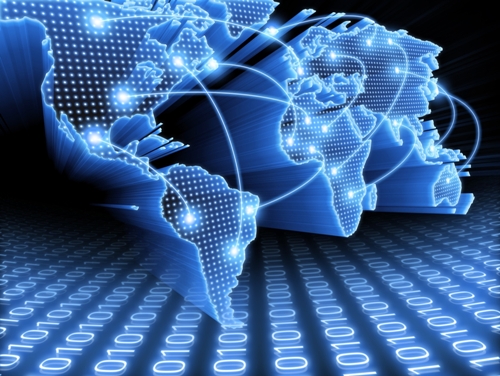 By Nigar Orujova
Azerbaijan and the United Arab Emirates have reached an agreement on bilateral cooperation in the field of communications and high technologies.
The issue was highlighted in a protocol signed following the fifth session of the Azerbaijan - UAE intergovernmental commission. The meeting on economy, trade and technical cooperation was held in Baku on November 17-18.

The document specified the prospects for cooperation in the field of satellite communication. The two sides plan to jointly use the resources of the Azerbaijani satellite Azerspace-1 and the UAE satellites Emarsat.

Azerbaijan became a member of the space club by launching its own satellite into orbit in February 2013 with the Ariane 5 ECA launcher of French "Arianespace" company. Azerspace-1 covers Eastern Europe, the Caucasus, Central Asia and North Africa.
The countries also intend to examine the opportunities of further cooperation in the field of technology parks.

The sides stressed cooperation between the "High Technology Park" of the Azerbaijani Communications and High Technologies Ministry and the UAE's technology parks (Media City, Internet City, Dubai Silicon Oasis and MASDAR City).
The Azerbaijani High Tech Park is expected to be an area with the necessary infrastructure, logistics and governing entities for conducting research in ICT, telecommunications and space use, energy efficiency, and the development of new and high technologies.
Residents and companies operating in the park will be exempt from the 18 percent VAT on imported infrastructural and technological goods and services. The park participants will also be exempt from tax and customs duty for seven years.
The park's activity is expected to expand the ICT sector of the country based on current scientific and technological achievements, and to ensure the creation of modern complexes for research and development of new information technologies.
Moreover, e-government, e-services, e-digital signature, as well as cooperation in the fight against cybercrime are considered among the promising areas of the cooperation between two sides.