Hungarian company to assist startups in Azerbaijan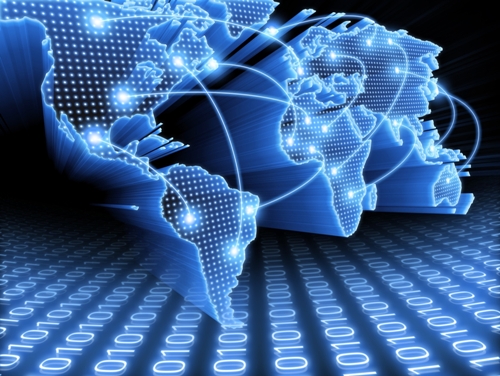 By Nigar Orujova
Hungarian DBH Group will help to establish investment opportunities and support start-up companies expand internationally in both Europe and the Caucasus.
Hungarian investment and business services company DBH Group signed two memoranda of understanding with State Fund for Development of Information Technologies in Azerbaijan and High Tech Park Azerbaijan during the Hungarian-Azerbaijani Business Forum in Budapest on November 11.
The documents were signed by Executive Director of the State Fund for Development of Information Technologies Elchin Zeynalov, CEO of High Tech Park Seymur Aghayev from Azerbaijani side and CEO of DBH Group Sandor Erdei.
The memoranda of understanding presuppose that parties shall cooperate to establish investment opportunities, facilitate the development of Azerbaijani start-ups and innovative IT and tech enterprises, and also to support start-up companies expand internationally by setting up branches of EU-based companies in Azerbaijan and Azerbaijani start-ups in the EU.
"I truly believe that this memorandum of understanding signifies strong future cooperation between the ICT Fund and DBH Group. Our goal is to support bilateral relations and create framework to promote participation of the Hungarian companies in joint investments in Azerbaijan. The Fund is ready to participate in those projects as equity holder," Zeynalov said.
Aghayev added: "As you may know, Azerbaijan has a national project Azerbaijan 2020: Vision into the Future which plans to transform the oil economy into a human capital based economy, and ICT is the major sector to house this transformation. Therefore, agreements such as the ones that we've signed today between DBH, High Tech Park and ICT Fund will be another step forward in this long journey.
"Hopefully our cooperation with DBH will expedite our goals for a faster growing ICT market in Azerbaijan and become the natural hub for European companies willing to cooperate in the surrounding regions of our country as well as expansion of Azerbaijani companies and startups into the global market."
In his part, Erdei said: "We see strong opportunities in the joint development of startup incubation and business services in Azerbaijan and the surrounding region that is growing at much higher pace than the average of Europe and is very rich in capital."
"Azerbaijani market is open to new technologies and to tech companies so venture capital raising can be an easy option for Hungarian entrepreneurs. Azerbaijan is a natural hub for the Caucasus and the Central Asian region that can be reached very cost efficiently," he added.
Erdei emphasized: "One of our business units, DBH SeedStar is incubating seed-stage investments and selected startups from Eastern Europe and former Soviet states for acceleration in European Union and especially in the Netherlands. So we can also help Azerbaijani startups to build a solid presence in the EU as well."
The State Fund was established to develop and support small enterprises in the scientific and technical fields through investments, grants and credits.
High-Tech Park established by the Azerbaijani Communication and High Technologies Ministry aims to transform the oil based economy to a knowledge-based one.
Hungarian DBH Group offers complex investment and business service packages to small and medium-sized companies and startups, helping them grow locally and internationally, while reducing daily administration tasks and costs.