Electronic government services set to expand by 2015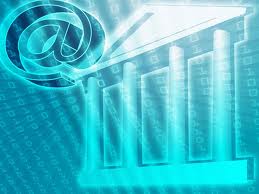 By Nigar Orujova
Azerbaijan's Deputy ICT Minister says the electronic services of state agencies introduced at electronic government portal would be available by late 2014.
Speaking at the public presentation of "Information system of national space", Iltimas Mammadov said the system will further enhance the ability to deliver services to population.
"State agencies attach great importance to the development of e-services. Last year, 735,000 people used 318 services available on the portal," he said.
The portal launched in early 2012 has integrated services of all government agencies into one package.
E-government portal is a key tool for offering services to citizens as well as state and private enterprises. It aims to remove undue bureaucracy by enabling different bodies to interact with each other online.
Access to the portal is possible different ways and means including electronic digital signature, identity data of private entrepreneurs and citizens, using verification data such as login and password, as well as mobile authentication system, which can be obtained in electronic form after registering on the portal.