Romania ready to create business climate for Azerbaijani companies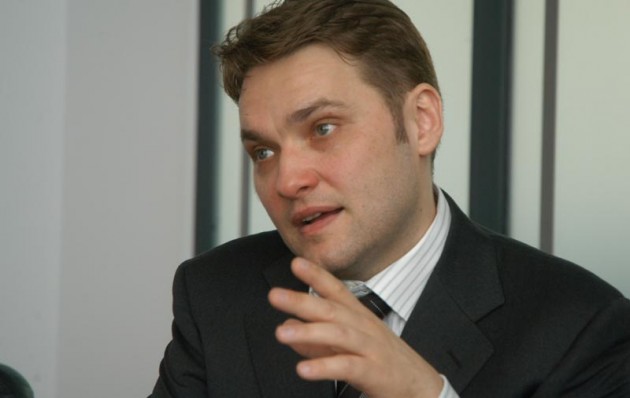 Romania is ready to create the necessary conditions for the business development of Azerbaijani companies in the country, Minister Delegate for Infrastructure Projects of National Interest and Foreign Investment of Romania Dan Sova said on Thursday. He took part in an Azerbaijani-Romanian business forum.
According to him, the Romanian side is ready to consider bringing Azerbaijani companies into projects of national importance undertaken in the country. These relate to the energy field, road construction and agriculture, he said.
"Currently, SOCAR (State Oil Company of Azerbaijan) is active in Romania and we think its activities will be further developed in the framework of projects such as Nabucco West and AGRI (Azerbaijan-Georgia-Romania Interconnector). Today we met with Azerbaijan's leadership informing them of these projects. As it was noted at the meeting, they will be considered by the Azerbaijani side," Sova said.
Nabucco West is part of the larger Southern Corridor project which will deliver gas from the Caspian region to the EU. This is its main advantage over the South Stream project which despite offering the diversification of supply routes, doesn't expand the sources of gas supply.
AGRI project participants comprise four states - Azerbaijan, Georgia, Romania and Hungary. In February 2011, the parties established a joint venture for the project - SC AGRI LNG Project Company SRL.
In 2011, Romania and Azerbaijan signed a strategic cooperation agreement that gave impetus to the development of bilateral economic relations which are developing dynamically, Sova said.
However as he said, economic relations between the two countries do not correspond with the level of political relations.
"This is our first visit to Azerbaijan. The Romanian Prime Minister's visit to Azerbaijan is expected in May. We are familiar with the potential of Azerbaijani companies and would like them to invest in the Romanian economy," Sova said.