12 October 2019 10:38 (UTC+04:00)
8 916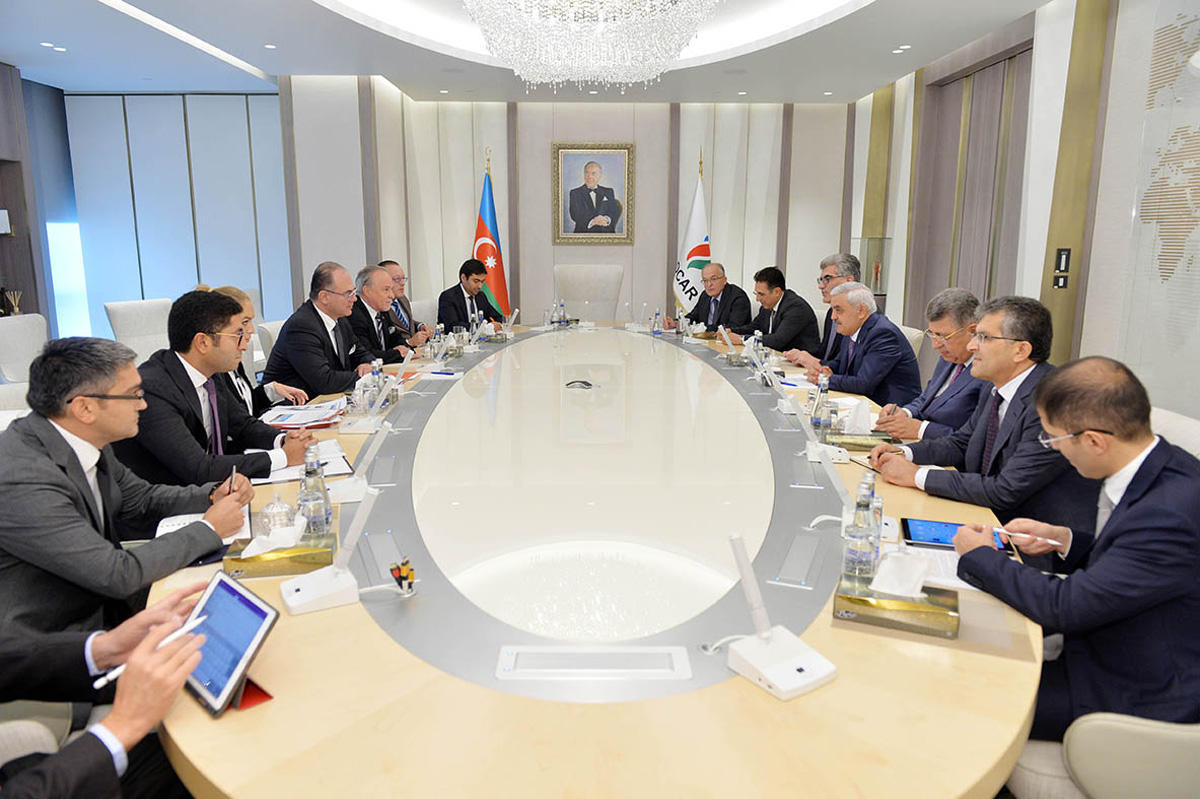 By Leman Mammadova
Austrian companies are interested in cooperation in chemical industry with Azerbaijan.
This was discussed during a meeting held between Rovnag Abdullayev, SOCAR's President, and a delegation led by Andreas Reichhardt, Federal Minister for Transport, Innovation and Technology of Austria, on October 11.
Abdullayev noted that SOCAR has already rebranded 2 gas stations out of 82 purchased from A1 network.
In his words, rebranding of the remaining gas stations will be completed in the near future.
Abdullayev added that SOCAR is also interested in expanding its presence in Austria's fuel and energy market.
Reichhardt, in turn, noted that Austrian companies are interested in the chemical industry in Azerbaijan and are ready to invest in this area.
In this regard, Abdullayev stressed that the chemical industry is one of the most promising sectors of the country's economy, adding that proposals in this area can be considered promptly.
The meeting also highlighted the activities of the Azerbaijani-Austrian Cooperation Council that contributes to the development of relations between the two countries.
SOCAR has become one of the leading energy companies in Switzerland since entering this market in 2012. SOCAR Energy Holding acquired A1 company's gas stations in Austria and Pronto Oil company engaged in the sale of petroleum oils in late 2017. A1 owned 82 petrol stations in Austria. Over the next few years, the A1 logo will be gradually replaced by the SOCAR brand.
SOCAR has established a new company, SOCAR Energy Austria LLC, to manage these two companies.
By opening the first petrol station in Graz in July, SOCAR has started retail sales of high-quality oil products in Austria.
Presently, about 50 Austrian companies operate in industry, construction, trade, service, banking and insurance, transport and other spheres in Azerbaijan.
The trade turnover between Azerbaijan and Austria amounted almost $400 million in 2018, about $67 million of which accounted for imports from Austria, while Azerbaijani exports to Austria reached $330 million. Azerbaijan mainly imports products, water, pharmaceutical products and iron, and steel products from Austria. County's exports to Austria are primarily oil, gas and copper products.
Austrian companies invested $73 million in Azerbaijan's economy, while Azerbaijan invested $60 million in the economy of Austria.
Transport sector is now the main area for investments in Azerbaijan for Austrian companies. Austria also supports Azerbaijan's role in the diversification of energy supplies to Europe and highly appreciates energy projects implemented by Azerbaijan in this direction.
---
Follow us on Twitter @AzerNewsAz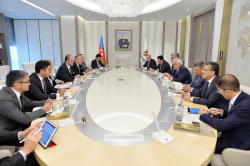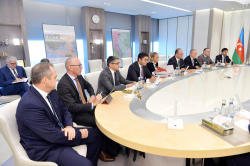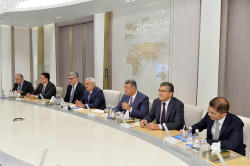 Related News