3 April 2019 14:00 (UTC+04:00)
1 735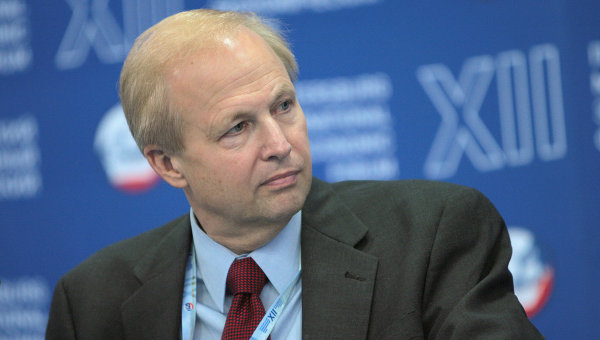 By Mirsaid Ibrahimzade
British Petroleum CEO Robert Dudley said on the sidelines of the LNG summit that BP is ready to consider the purchase of Exxon and Chevron shares in the Azerbaijan's development project of block of oil and gas deposits Azeri-Chirag-Gunashli (ACG), Interfax-Azerbaijan reports on April 3.
"We like our participation in the ACG. I think that if it becomes possible to increase our share, it will be a natural choice for us, but everything will depend on the price," he said, noting that so far Exxon and Chevron are evaluating their packages and have not started tender for the sale.
The 19th International Conference & Exhibition on Liquefied Natural Gas (LNG2019) is presented by the International Gas Union (IGU), Gas Technology Institute (GTI) and the International Institute of Refrigeration (IIR) - the only LNG event conducted by the industry, for the industry.
Supported by the Shanghai Government and hosted by China LNG, China Gas Society, The Chinese Association of Refrigeration and China Gas Association, it is the biggest LNG event ever held in China.
LNG 2019 features the largest number and highest level of LNG industry leaders starting from April 1. 2019 Shanghai hosts over 11,000 attendees and 350 exhibitors representing 550 companies from more than 80 countries and Conference & Exhibition on LNG will end on April 5.
ACG is the largest oil and gas field in the Caspian Sea, covering more than 432 square kilometers. A contract for the development of ACG block of oil and gas fields was signed in 1994 for 30 years.
Proven oil reserves of ACG block of oil and gas fields are estimated at 1.2 billion tons, while gas reserves make 350 billion cubic meters.
On September 14, 2017, a modified and re-developed agreement was signed on joint development and shared distribution of production from the Azeri, Chirag fields and the deepwater part of the Gunashli field (ACG). The new agreement provides for the development of the field until 2050.
The ACG participating interests are as follows: BP - 30.37 percent; AzACG (SOCAR) - 25 percent; Chevron - 9.57 percent; INPEX - 9.31 percent; Statoil - 7.27 percent; ExxonMobil - 6.79 percent; TP - 5.73 percent; ITOCHU - 3.65 percent; ONGC Videsh Limited (OVL) - 2.31 percent. The State Oil Fund of Azerbaijan (SOFAZ) received $ 138.2 billion as part of a project to develop the ACG block of oil and gas fields.
Azerbaijan has a large number of oil and gas fields and promising structures in the Caspian Sea.
The overwhelming part of oil produced in Azerbaijan falls on ACG block. Almost all oil from the block is exported by the Baku–Tbilisi–Ceyhan (BTC) pipeline.
The share of BP in Azeri-Chirag-Guneshli (project operator) is 30.37 percent, the State Oil Company of Azerbaijan SOCAR - 25 percent, Chevron and ExxonMobil - 9.57 percent and 6.79 percent respectively, ONGC - 2.31 percent, Inpex Corp. and Itochu Oil - 9.31 percent and 3.65 percent respectively, Statoil - 7.27 percent, TPAO - 5.73 percent.
--
Follow us on Twitter @AzerNewsAz
Related News