25 March 2019 09:52 (UTC+04:00)
1 331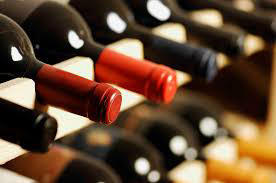 By Leman Mammadova
Azerbaijan is expanding export geography of the local wine products which occupy special place in the development of non-oil sector of country's economy.
Sharg Ulduzu OJSC, Azerbaijan's wine-making plant located in Shamkir district, plans to export its products to Japan, Head of the company Asgar Alirzayev told Trend.
He said that this opportunity may appear this year through the company's participation in the upcoming exhibition in that country.
"We are constantly looking for potential partners abroad, we expect to find buyers in those countries where we participate in exhibitions, showing our products at international forums," he noted. "This year we are going to showcase our products at the exhibition to be held in Tokyo, and we hope to find new partners there."
He added that the company supplies its products to the markets of Russia and China.
"Unfortunately, our plans with deliveries to Mongolia didn't succeed, we couldn't agree on a number of issues related to logistics," he said.
The company uses the latest technology. Modern German and Italian equipment is installed at the plant.
The company also plans to establish wine exports to India and Vietnam this year.
Winery occupies one of the most important areas in the food industry of Azerbaijan.
Azerbaijan is famous for its high quality grape varieties. Five major wine-growing regions of the country are Shamakhi, Ismayilli, Gabala, Ganja, Tovuz. Local grape varieties in Azerbaijan include White Shani, Derbendi, Nail, Bayanshire, Gamashara, Ganja Pink, Bendi, Madrasa, Black Shani, Zeynabi, Misgali, Khindogni, Agdam Kechiemdzheyi, Tebrizi, and Marandi.
Last year, 167,000 tons of grapes were harvested in the country.
The share of Azerbaijan in the wine production in the former Soviet Union has always been high. Nevertheless, the Alcoholism and Anti-Drinking Initiative of the former Soviet Union in 1985 caused the destruction of the vineyards of more than 130,000 hectares in Azerbaijan. One of the first steps towards the restoration of vineyard and winemaking in the country was the Law on Winemaking, adopted in 2001.
In order to ensure sustainable development of winemaking in the country, increasing interest in wine production and exports, the State Program on the development of wine growing in the Republic of Azerbaijan in 2018-2025 has been approved in May 2018, which will lead to development of wine tourism and increase the amount of loans allocated to the wine industry in Azerbaijan.
According to the State Program, the export of wine from Azerbaijan should increase five-fold by 2025.
Azerbaijan Wine Manufacturers and Exporters Association was established to coordinate activities between producers and exporters of wine and winery products with the support of the Export and Investment Promotion Foundation of Azerbaijan (AZPROMO) in 2016.
Currently, about 40 winemaking enterprises operate in Azerbaijan producing natural wine, sparkling wine, liqueur, brandy, vodka, ethyl alcohol, cognac and etc.
Most of producers target Russian and European markets as well as new growing markets for Azerbaijani wine such as China.
Azerbaijani Wine Houses are opened in foreign countries to promote national brands and exports of local products. The first wine house of Azerbaijan was opened in China in 2018.
---
Follow us on Twitter @AzerNewsAz
Category News