Using financing opportunities to secure movable property conference begins in Baku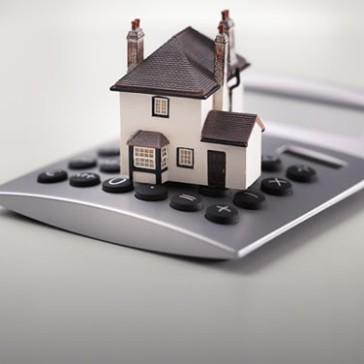 By Mirsaid Ibrahimzade
A three-day conference entitled "Using financing opportunities to secure movable property" began in Baku on February 13. The event is attended by representatives of the Financial Market Supervisory Authority, IFC, and SECO, along with experts and representatives of the private sector.
Several issues, topics linked with crediting, financing and banking were discussed.
Asim Zulfugarov, Deputy Chairman of the Board of the Chamber of Financial Market Supervision, said at the conference that in 2018, banks in Azerbaijan issued loans worth 7.6 billion manats, 4.3 billion of which were expended for business lending.
Zulfugarov noted crediting in the country largely went up by 11 percent, and credits to businesses by 7.2 percent.
"Loans in the national currency amounted to approximately 70 percent," added Zulfugarov.
Citing the results of international studies, he noted that the formation of a national movable property register contributes to the development of the economy and expanding access to financial resources.
"For example, the experience of seven European countries shows that the formation of a registry contributed to an average lending growth rate of 8 percent. We are confident that forming a registry, accompanied with credit growth, ultimately contributes to economic development," said Zulfugarov.
Zulfugarov added that large international structures, such as the State Secretariat for Economic Cooperation of Switzerland (SECO) and the International Finance Corporation (IFC), assisted in the study of international experience to create a register of moving assets.
"Currently, the registry contains information on over 36,000 objects of movable property, including agricultural and consumer goods, among others," Zulfugarov said.
Further, head of the Baku office of IFC Aliya Azimova revealed that in 2018, more than 30,000 notifications were received in the registry of movable property in Azerbaijan.
"The registry of movable property began its work in March last year and by the end of 2018 it received over 30,000 alerts," she said during the conference.
She also added that it is necessary to create and expand products based on a new type of software.
Then, Chairman of the Association of Banks Zakir Nuriyev, touched upon the banking sector, saying that banks in Azerbaijan need a mechanism for registering cash requirements as collateral.
He also stated that during the adoption law about " The encumbrance of movable property" cash was not considered as collateral and after repeated requests, this clause had been changed, but now the question remains about the mechanism for registering cash requirements as collateral.
Additionally, he stressed that another issue is further control over the fulfillment of cash requirements as collateral and solution of these issues will greatly facilitate the access of small and medium businesses to loans.
Thus, on the basis of it, the creation of a state registry of movable property in Azerbaijan is aimed at the development of small and medium-sized businesses in the country, facilitating business access to financial resources.
In particular, the registry allows you to create a database of movable property that does not have state registration, to ensure free access of credit organizations to this information, reuse of encumbered property, restrict the right to use it and thereby expand the choice of collateral.
The registry also allows legal entities and individuals to registry their movable property and subsequently use it as collateral when receiving a loan.
--
Follow us on Twitter @AzerNewsAz