7 December 2018 14:58 (UTC+04:00)
2 201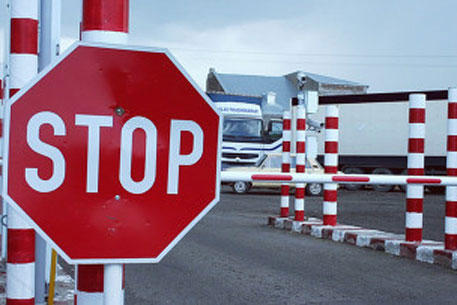 By Narmina Mammadova
The custom system in Azerbaijan serves as a shield during import and export of goods to and from the country.
That's why modernizing the customs service and providing more favorable conditions for business and international trade is inevitable part of state policy.
Indeed, the expanding responsibilities and challenges faced by modern customs require a more sophisticated approach.
As a result, simplified procedures stipulated by the order would have significant short-term positive effects on imports. It will also help to increase the quantity of imports and average unit prices, as well as number of shipments. Simplified customs rules by applying different corridors are implemented in many developing countries of the world. For example, customs operate blue, green, red corridors in the Republic of Ireland, UK, Finland, and so on.
Azerbaijan also does not want to lag behind other countries.
Azerbaijan's State Customs Committee plans to increase the number of companies participating in the "green corridor", Safar Mehdiyev, chairman of the committee, told reporters in Baku.
He said that thanks to this system, entrepreneurs have the opportunity, without leaving their offices, to provide e-customs declarations to the committee, as well as pay customs duties.
"Our main goal is to reduce the interaction of citizens with officials," Mehdiyev added.
It is also planned to fully transfer the documentation related to exports to electronic mode, he added.
"Entrepreneurs will have the opportunity to declare export goods at any time of the day," Mehdiyev said.
Nine companies were participants of the "green corridor" in late 2016 and their number reached 28 in 2017.
On May 21, 2016 the Azerbaijani President Ilham Aliyev signed order on using the Rules of "Green Corridor" and other release systems for conveyance of the goods and means of transport across the customs border.
According to the amendments to the Customs Code of Azerbaijan, introduced in line with President Ilham Aliyev's decree, dated November 30, 2016, in order to simplify the customs registration of goods and vehicles passing through customs border crossing points, green, blue, yellow and red systems can be used on the basis of a short import declaration.
"Green corridor" constitutes immediate release of goods without examination based on the customs control and the risk assessment conducted in accordance with the short import declaration which is submitted in electronic form in advance.
--
Follow us on Twitter @AzerNewsAz
Related News