7 August 2018 18:17 (UTC+04:00)
2 035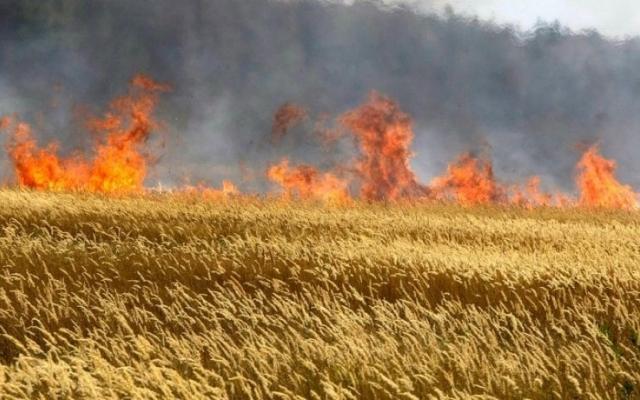 By Trend
Burning straw on the fields after harvest, contrary to some farmers' opinion, negatively affects the yield, the ex-minister of agriculture of Azerbaijan's Autonomous Republic of Nakhchivan, Rajab Orujov, told Trend.
"Burning straw does not affect the growth of yield in any positive way. The erroneous opinion of Azerbaijani farmers on the benefits of this step is one of the main problems in our agriculture sector. The soil in Azerbaijan is mainly sierozem (brownish-grey soil) - the balance of nutrition elements is relatively low in them and the microbiological processes are very weak. Burning the residues on the fields after harvesting leads to the destruction of all useful microbes in the soil. This, in turn, complicates the formation of humus, which negatively affects the agricultural productivity," Orujov said.
According to him, the reason for burning leftovers on the fields by farmers is an attempt to prevent soil salinization.
"We have a very big gap between the volume of precipitation and the level of evaporation. For example, in the Aran zone precipitation is 240-260 millimeters per year, but the evaporation rate is 1,000-1,200 millimeters per year. As a result, lumpiness increases, which adversely affects the soil structure. Therefore, farmers tend to burn the residues of crop after harvesting," he added.
Orujov stressed that given this fact, it is necessary to raise awareness among farmers and agronomists in the regions of the country and to find other methods of preventing soil salinization and explain to them that mixing crop residues with the soil is much more useful than burning.
"Incinerating is not an option. It would be better to train farmers to start re-plowing a couple of days after harvesting. This prevents increase in lumpiness and on the other hand, preserves the microorganisms involved in the formation of humus," Orujov said.
---
Follow us on Twitter @AzerNewsAz