Azerbaijan, Iran seeking to create Economic Development HQ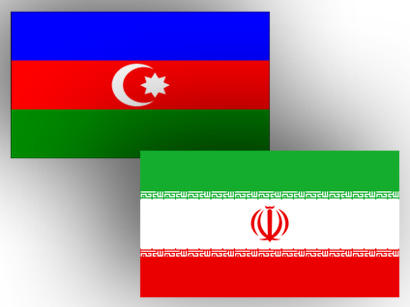 By Trend:
Secretary general of Transportation & Logistics Federation of Iran said Tehran and Baku plan to establish the Iran-Azerbaijan Economic Development Headquarters.
"The proposal to set up the Iran-Azerbaijan Economic Development Headquarters was made during a recent joint chamber of commerce meeting between the two countries," Mohammad Eygharloo told Trend.
Eygharloo noted that a similar headquarters was formed between Iran and Iraq, which has led to good results.
He further described the Tehran-Baku ties as good, saying, "Azerbaijan could act as a terminal to transfer Iranian goods to other countries."
"Iran could also import wood from Azerbaijan, which could be very economical."
Elsewhere in the interview, Eygharloo referred to the International North-South Transport Corridor (INSTC), a multi-model route to link India and the Middle East to the Caucasus, Central Asia and Europe, and said, "Iran's Ministry of Roads and Urban Development pays special attention to the route and is pursuing to complete it."
The INSTC will connect Iran with Russia's Baltic ports and give Russia rail connectivity to both the Persian Gulf and the Indian rail network.
This means goods could be carried from Mumbai to the Iranian port of Bandar Abbas and further to Baku. They could then pass across the Russian border into Astrakhan before proceeding to Moscow and St. Petersburg, before proceeding towards Europe.
When completed, the INSTC is expected to increase the volume of commodities currently traded between Iran and Azerbaijan from 600,000 tons to 5 million tons per year, dramatically increasing bilateral trade from the current $500 million per year.