New industrial zones may appear in Azerbaijan [UPDATE]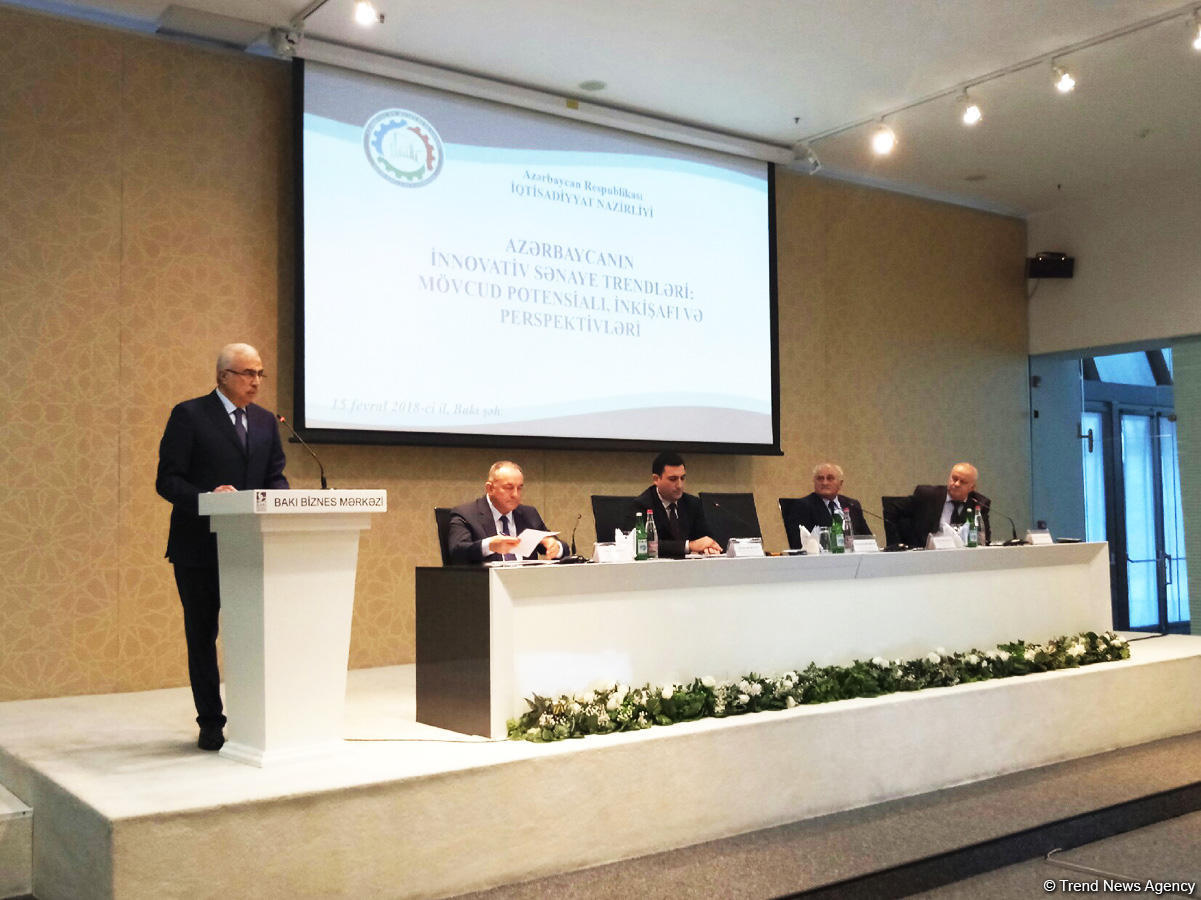 By Sara Israfilbayova
Azerbaijan's economic power is directly linked to the country's industrial development.
Deputy Economy Minister Niyazi Safarov made the remarks at an event titled "Innovation Industry Trends in Azerbaijan: Existing Potential, Development and Prospects" on February 15.
He said that the main goal is to apply innovations and develop innovative approach in the industry.
"Presently, it is very important to increase competitiveness of the Azerbaijani economy and to ensure that it takes its well-deserved place among the global economies," Safarov noted.
He went on to say that international structures also noted the reforms carried out in Azerbaijan.
"I would especially like to note Azerbaijan's positions in the Global Innovation Index and the Global Competitiveness Index," Safarov said, further adding that Azerbaijan constantly improve its positions in the Doing Business report.
Further, he told reporters that the ministry will prepare proposals on further increasing the number of industrial zones in the country.
He stressed that the ministry is studying Azerbaijan's regions that have the potential for creation of industrial zones, adding that the regions, where industrial zones are to be created, will become known after the study is completed.
Currently, there are five industrial parks in Azerbaijan - the Sumgayit Chemical Industrial Park, industrial parks in Garadagh, Balakhani, Mingachevir and Pirallahi settlements - as well as Neftchala, Sabirabad, Hajigabul and Masalli industrial zones.
Deputy Minister further mentioned that creation of industrial zones may give impetus to the lubricating oil production.
"In Azerbaijan, the lubricating oil production has always been at a fairly good level. In the past, lubricating oils were produced by the facilities of Azerbaijan's state oil company SOCAR, and they continue production."
"However, there must always be competition in the market economy. As is known, Alco Lubricant is one of the residents of the Sumgayit Chemical Industrial Park. The facility has already started operating. I believe the facility will be able to provide the country with quality products, and this will allow us to withdraw low-quality products from circulation," Safarov explained.
Addressing the event, Vagif Farzaliyev, the director of the Institute of Chemistry of Additives of the Azerbaijan National Academy of Sciences added that Azerbaijan needs to strengthen control over the lubricating oil production.
"Earlier, 1.2 million tons of lubricating oils were produced annually in Azerbaijan. But, today there is no control in this sector, so there is a large number of handicraft products on the market," Farzaliyev said, adding that control over this sphere should be strengthened.
The country produced 34,900 tons of lubricating oils in 2017, which is 3.6 times more than in 2016, according to the State Statistical Committee of Azerbaijan.
---
Follow us on Twitter @AzerNewsAz