22 September 2017 15:40 (UTC+04:00)
2 838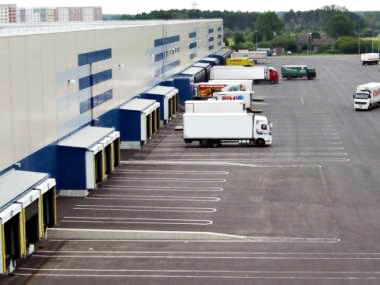 By Sara Israfilbayova
A logistics center for the Association of Persimmon Producers and Exporters is planned to be constructed till the end of October.
The construction of logistics center was previously planned to be completed by late 2017, but the Economy Ministry decided to accelerate the construction by providing an additional concessional loan.
Moreover, construction of a factory for processing persimmons is underway in the Goychay region, Chairman of the Association Gadir Yusifov told Trend on September 22.
Yusifov said that both construction works run in accordance with the schedule.
The Association of Persimmon Producers and Exporters was created upon the initiative of local entrepreneurs in August 2017.
The main task of the Association, supported by the Economy Ministry, is to increase production of competitive and export-oriented products under the brand "Made in Azerbaijan".
Persimmon is widespread in the tropical and temperate climatic zones. Homeland of persimmon is considered to be the northern part of China, but now persimmon is grown in Azerbaijan, Georgia, Greece, Kyrgyzstan, Turkey, the Crimea, Australia and other countries. In general, there are more than 500 kinds of persimmons.
The fruit is available in Lankaran, Goychay, Agdash, Agdam, Ganja and Zagatala regions of Azerbaijan.
Persimmons can be eaten raw, tossed in salads or served alongside dishes. They are a good source of vitamin C and contain dietary fibre.
The fruit helps to fight weakness, anemia, vitamin deficiency, and chronic gastrointestinal diseases. The fruit is the perfect source for fiber, phytonutrients, flavonoids, and antioxidants. The amount of fructose is high in persimmon, which is why people should enjoy it carefully and not eat too much.
Provitamins contained in persimmon favorably affect the body with malignant formations and in the treatment of leukemia. These same substances help restore normal brain activity in encephalitis and hemorrhage, calm the excessively nervous system, increase efficiency.
Moreover, it enhances the activity of the digestive process, regulates metabolism, as well as has a good effect on the treatment of diseases of the cardiovascular system.
---
Follow us on Twitter @AzerNewsAz