30 January 2017 18:04 (UTC+04:00)
2 720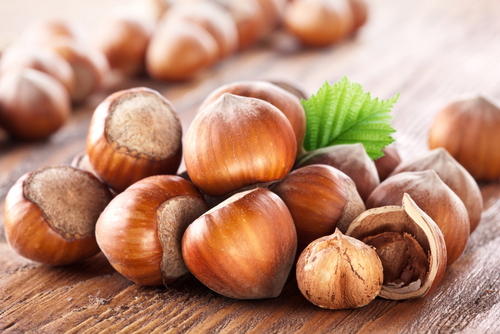 The Association of Azerbaijani Hazelnut Producers and Exporters has proposed to simplify the export of hazelnuts from the country.
Association Head Ismayil Orujov has voiced the offer while addressing a conference dedicated to results of third year implementation of 'The State Program on Socio-Economic Development of the Regions of the Republic of Azerbaijan in 2014-2018' in Baku on January 30.
Among other proposals, Orujov mentioned the necessity to train highly qualified specialists - agronomists and experts, open laboratories in the major regions of hazelnut production, implement and enhance the appropriate analyses, as well as improve access to financing sources, including through the provision of concessional loans.
Azerbaijan is one of the few countries in the world with appropriate weather conditions for hazelnut cultivation; hazelnuts grown mostly in the northern regions are generally ripe by the end of July and harvested from mid-August to mid-September.
Orujov noted that to date, producers of hazelnuts in Azerbaijan have received preferential loans worth 10 million manats.
He said that Azerbaijan ranks fourth in terms of hazelnuts exports."Azerbaijan grows 35,000 tons of hazelnut, 90 percent of which are shipped abroad," he noted. "Last year alone, we exported hazelnuts worth $105 million. Nearly 25 countries, including Italy, Germany and Russia are the main consumers of our hazelnuts. Growing and processing of hazelnuts is one of the main areas providing Azerbaijan with foreign currency."
Overall, hazelnuts are produced in Baku, Absheron, Ganja-Gazakh, Sheki-Zagatala, Upper Karabakh, Lankaran, and other regions of the country.
The country produces such types of hazelnuts as Atababa, Ashrafli, Ghalib, Ganja, Sachagly, Topgara and Yagly, while the most popular types of these nuts are Atababa and Khachmaz.
--
Follow us on Twitter @AzerNewsAz
Related News