14 January 2008 16:16 (UTC+04:00)
1 136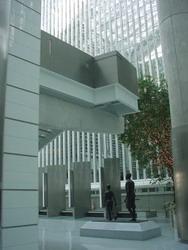 Azerbaijan will remain the worldwide leader for economic growth at least till 2010, the World Bank has said.
The country's Gross Domestic Product (GDP) grew 33.5% in 2007. The figure will make up 19.4% in 2008 and 14.9% in 2009, according to the bank's recent report citing economic projections. The increase will be unprecedented around the globe, as average economic growth will constitute only 3.3% in the coming years.
The resource-rich South Caucasus republic will also retain its leading position in the Commonwealth of Independent States, with GDP expected to increase 25% in 2008, according to the CIS inter-governmental statistics committee. Azerbaijan is followed by Armenia, Georgia and Kazakhstan, with 9% growth. The economies of Kyrgyzstan, Uzbekistan, Tajikistan and the Ukraine are to grow 7%, while that of Russia - 6.5% and Moldova 6%.
The average GDP growth in CIS will make up 7%.

Category News