Ariel Cohen: Europe should diminish its energy dependence on Russia (VIDEO)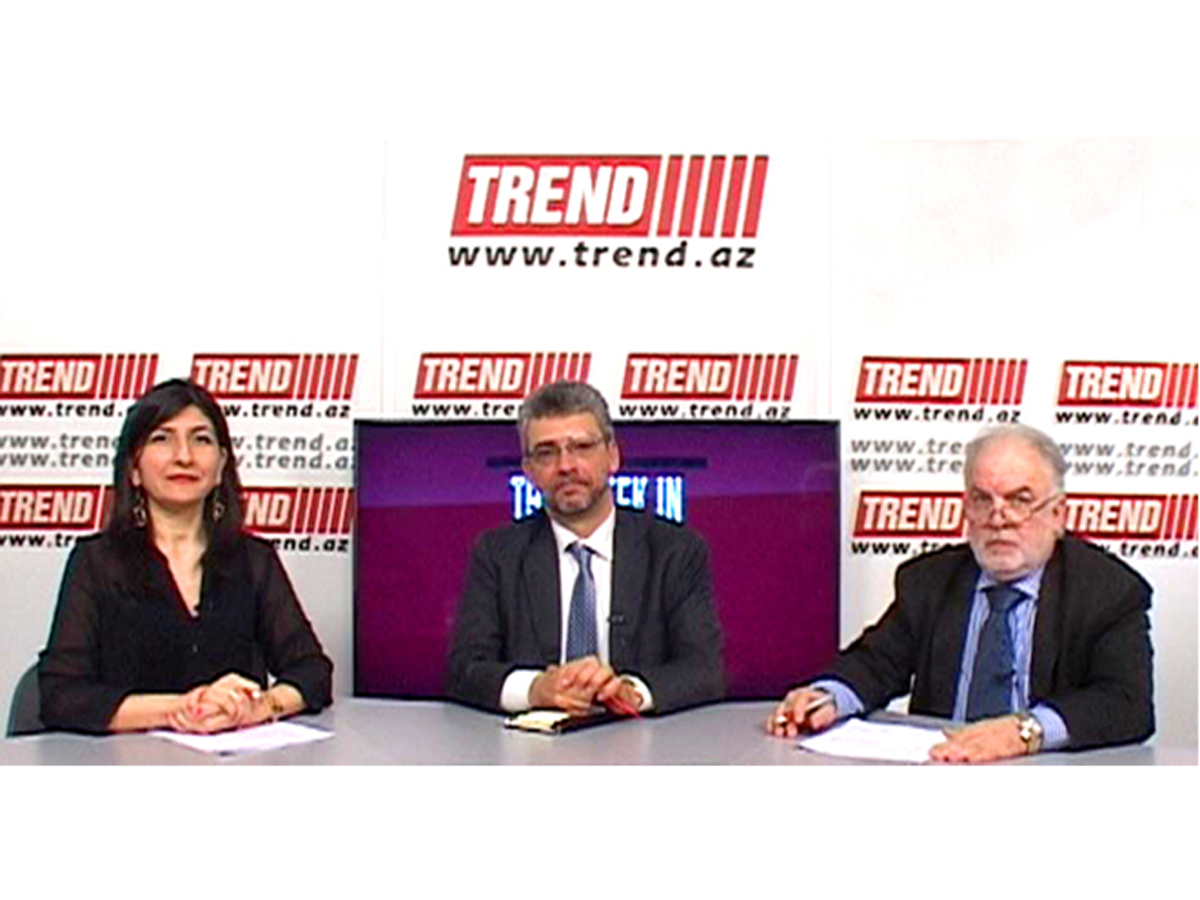 Europe has to diminish its dependence on Russian energy and to increase the supply of natural gas from other sources, Ariel Cohen, director of the Center of Energy, Natural Resources and Geopolitics, senior fellow at the Institute for Analysis of Global Security, director of Institute for Analysis of Global Security Ltd, specialized in the political risk analysis told Trend on "This Week in Focus" program episode.
Cohen said that it is an unfortunate situation that such a major country as Russia is dictating now to Europe the conditions under which it is willing to supply energy.
"And this is happening when pro-Russian forces with great Moscow support are fighting already for over a year in Ukraine," he said.
Cohen added that this is the signal to Europe to diminish its dependence on Russian energy and to increase the supply of natural gas from other sources such as Azerbaijan.
At the same time, Europe has also to think about alternative sources of gas, such as LNG, shale gas, as well as the gas from Eastern Mediterranean, Northern Iraq and from other places, he added.
Cohen said Russia was the principal supplier of gas to Europe for many years, adding that however, the main challenge now for Europe is Russia's behavior.
If Russia was not imposing on Europe its conditions on supply, if it was working out its problems and differences with Ukraine, it would have continued being the principal supplier of natural gas to Europe, according to Cohen.
Talking about Russia's plans, he said the country wants to sell more gas to China, however, it will be very expensive for Russia and additionally, there are many unclear issues in these plans.
"I try to understand what is the price they negotiating with China, what are the conditions, where the finance is going to come from. And they are no clear questions," he said. "I am not sure the Russians themselves know."
Cohen believes Russia will not be able to finance all its projects (Turkish Stream, Power of Siberia - a gas pipeline from East Siberia to China - , Altai pipeline).
Russia's Gazprom company said in April that it doesn't plan to extend the contract for gas transit to Europe through Ukraine's territory after 2019.
Instead, Moscow intends to switch the European consumers to the supply through the Turkish Stream. Gazprom head Alexey Miller and Russia's Energy Minister Alexander Novak said that the new gas pipeline running to Turkey through the Black Sea will be built anyway and European consumers will have to make a choice - stretch the gas transportation infrastructure to Turkey, or to be left without Russian gas.
Gazprom also said that from now on, it will adhere not to the European, but Eurasian, strategy and if Europe refuses from Russian gas, it can be redirected to Asia. The company has already started the construction of the Power of Siberia gas pipeline from East Siberia to China.
---
Follow us on Twitter @AzerNewsAz