Never ending story of opportunities: Caspian blue energy is salvation for EU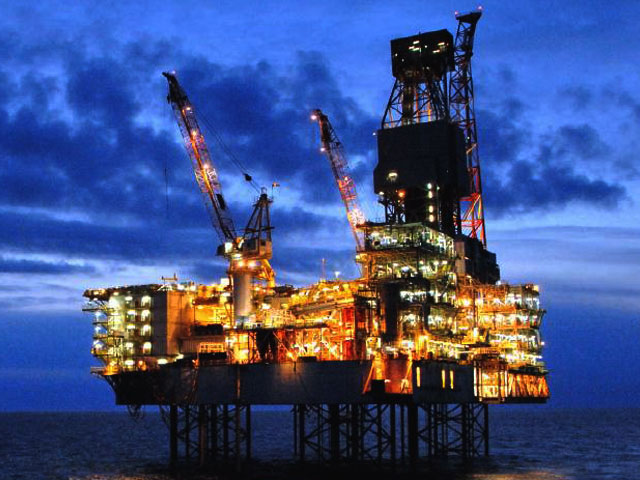 By Gulgiz Dadashova
While the European Union is more adamant than ever to diversify away from its Russian-gas dependence, keen to free itself from its ever-growing energy needs by turning its attention further east, the energy rich Caspian states work hard to position themselves within this new blue energy race.
Kazakhstan, Turkmenistan, Azerbaijan and Uzbekistan offer game-changing potentials for energy consumers in Europe and Asia, the International Energy Agency said in its latest report, confirming those nations' capability of supplying gas to Europe.
As it happens, each state of the Caspian Sea region with some 48 billion barrels of oil and over 292 trillion cubic feet of natural gas has a burning desire to diversify its exports. Currently, the energy strategies of the Caspian states aim to reach one goal - to act an alternative supply source for Europe.
In this context, Azerbaijan has appeared the strongest contender. One of the most stable and promising state in the South Caucasus, Azerbaijan offers stability and reliability, two qualities the EU is most desperate for.
The country jumped ahead with the realization of the Southern Corridor Pipeline, at a time when other initiatives carrying natural gas and oil from the Caspian region to Europe ended in fiasco.
Edward Chow, a senior fellow at CSIS Energy and National Security Program, believes the Shah Deniz gas of Azerbaijan is the only realistic new supply available to be exported to Europe.
"The prospect of other gas from the region is many years in the future," Chow wrote in an e-mail to AzerNews. "The timely execution of TANAP and TAP, which are core links of the Southern Gas Corridor, is doubly important, not only for Azerbaijan but also for the region."
He added that once the corridor is in place, more gas resources can be developed and attracted to use common infrastructure on a commercial basis. "There will be scope for the countries and companies working in those countries to cooperate in expanding gas flows," Chaw assures.
Chi Kong Chyong, a research associate at the Judge Business School and director of the Energy Policy Forum at the University of Cambridge, shared the same views, noting that Azerbaijan is perhaps the only supplier in the region able to respond to the EU's gas diversification strategy away from Russia.
"Azerbaijan has long been cooperating with western energy companies on such projects as Azeri-Chirag-Deepwater oil project, Shah Deniz gas-condensate project (both led by BP) as well as BTC and BTE pipelines. Thus the scope to increase gas supply from Azerbaijan seems to be only a matter of economics of the potential supply projects," he wrote in an e-mail to AzerNews.
The experts agree that Turkmenistan, with the world's sixth largest natural gas reserve, seemed a perfect candidate from the Caspian region to realize Europe's diversification dream. However, Europe's long-awaited Turkmen gas will face a number of geopolitical and financial challenges on its way to Europe.
Noting that Turkmenistan's rich gas reserves are a logical source for European supplies, Chi Kong Chyong said Europe partially lost the Turkmen reserves to China.
"Following a long and unsuccessful discussion to build the Trans-Caspian pipeline under the Caspian Sea to bring Turkmen gas to Europe, the country has shifted its exports towards China. Most of the prospective and relatively cheap upstream projects have been secured by China – the Yolotan gas field phase I, II are both developed (and financed) by CNPC in cooperation with Hyunday and Petrofac have been targeted to supply the Chinese gas market (up to 60 bcm/a). A second project involving CNPC is Bagtyyarlyk group of gas fields with a total production of 15-30 bcm/a," he said.
The expert noted that other than these two upstream projects, there are no clear development plans in Turkmenistan and the reserves are more complex and expensive to develop.
With many supporters, including the European Commission, to help natural gas from Turkmenistan to find a route to Europe, the biggest obstacle to any deal from the Caspian region is Russia, which insists that countries can only export from the region if all other littoral states agree.
Europe will try to overcome Russian resistance via gas agreements with Turkmenistan through Azerbaijan, but it will require lengthy discussions and investments, and in view of the current oil-price crisis it is not a feasible option for now.
Chi Kong Chyong further noted that Uzbekistan's gas supplies to Europe also face constraints; its commitment to supply to China, and a more serious problem – supply route to Europe would have to go through Caspian Sea or Russia, which is impossible in light of Europe's diversification strategy.
Meanwhile, news that the western-imposed embargo on Tehran might end revived the Iranian option in Europe's energy agenda. Iran, holding 33.6 trillion cubic meters of proven gas reserves, sharing 18 percent of total global gas reserves, tries hard to position itself as "Russia's only competitor for Europe".
The experts note that despite the hope Iranians got following the Lausanne talks, the country is not ready to satisfy EU's gas demand and replace Russia as a key supplier, as it lags behind in gas extraction.
"The major challenge in getting Iranian gas to Europe seems to be under-investment in the gas sector - there are infrastructural constraints, namely Iran's geographical distribution of resources relative to its consumption as well as a lack of production and export infrastructure in the country," Chi Kong Chyong said.
"Iran's gas resources (e.g., South Pars field) are in the south of the country and hence would require substantial investment to build new and modernize existing pipelines to bring gas to the north-west to tap into Europe's southern gas corridor. Thus, Iran as a source for Europe's flagship southern corridor is not a viable proposition, at least in the medium term," he stressed.
Dimitar Bechev, a senior visiting fellow at LSEE Research on South Eastern Europe, shared such views noting that there is very little in terms of cross-border infrastructures to carry gas from Iran to Europe.
"Iran charges more than Russian Gazprom or Azerbaijan's SOCAR on its long-term contract," Bechev wrote in an e-mail to AzerNews. "Becoming a net gas exporter will involve massive investments but I'm not sure there's a strong case to be made to international firms when it comes to the prospect of low gas prices in the medium term."
Consumption of natural gas by EU countries hit 369.90 - million tonnes of oil equivalent in 2014, compared to 388.60 mtoe in 2013 and 393,50 mtoe in 2012, according to Euromonitor International.
The European Union boosted its efforts to diversify energy supplies, but the EU members vary in their approach and lack of firm energy security policy threatens the Central and Eastern Europe, where countries are mostly dependent on Russia, the supplier of 30 percent of EU gas.
--
Gulgiz Dadashova is the deputy editor-in-chief of the Baku-based AzerNews newspaper. Her professional interests focus on energy issues, banking and transportation.
Follow the author on Twitter: @GulgizD