Is Russian gas so dangerous to Azerbaijan?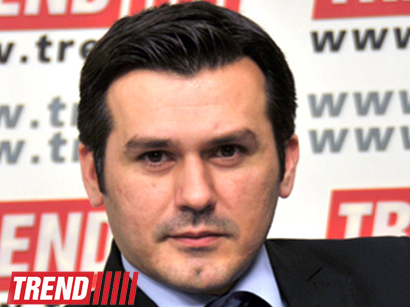 By Rufiz Hafizoglu

Gazprom head Alexey Miller's statement on the Russian gas supply to the Turkish market in late 2016 (via the Turkish Stream gas pipeline) alarmed both market participants and analysts. In particular, it was stressed that Russian gas will directly compete with Azerbaijani gas on the Turkish market. Is it so?

Today, Azerbaijan has two contracts for the gas supply to Turkey: the first one ("Shah Deniz-1") on 6.6 billion cubic meters of gas and the second one ("Shah Deniz-2") on 6 billion cubic meters. The first contract has already entered in force but the second one will enter into force in 2018.

One can definitely argue that Turkey will not give up Azerbaijani gas for several reasons, first, political reasons. Today Ankara and Baku are the closest political allies not only in the region. They jointly oppose all external and internal threats.

Second reason is by refusing to buy Azerbaijani gas, Turkey will become dependent on two suppliers – Iran (with which the litigation on gas prices is still going on) and Russia. This will first of all negatively affect the energy security and gas prices without normal rivalry.

So, it is very important for Ankara to diversify its gas supply sources. The practice shows that facing problems in other directions, Turkey firstly turns to Azerbaijan asking to increase the supply volume.

The third, today Ankara and Baku are creating a joint gas infrastructure - TANAP gas pipeline - which is aimed at transporting Azerbaijani gas. Additional 6 billion cubic meters will be delivered to Turkey's west via this gas pipeline. Turkey's west enjoys most developed industrial production, high population density provided with gas infrastructure and accordingly, high gas consumption.

The Russian gas pipeline will make landfall in the northern part of Turkey, and infrastructure will be needed for the delivery of gas to the West.

Fourthly, Turkey has "take or pay" contracts, which stipulate the payment of all the gas unselected as part of the contract.

And, fifth, is the cost of gas for Turkey.

Last year, according to Turkish sources, Ankara bought Iran's gas for $490 per 1,000 cubic meters, Russian gas - for $425, and Azerbaijani gas - for $335. So, Azerbaijan's gas is, in any case, more attractive to Turkey because of its cost.

All this suggests that Azerbaijan can be unworried for the fate of its Turkish gas contracts, and in principle, the European ones.
- - -
Follow us on Twitter @AzerNewsAz