Int'l North-South Transportation Corridor: Azerbaijan calling foreign partnerships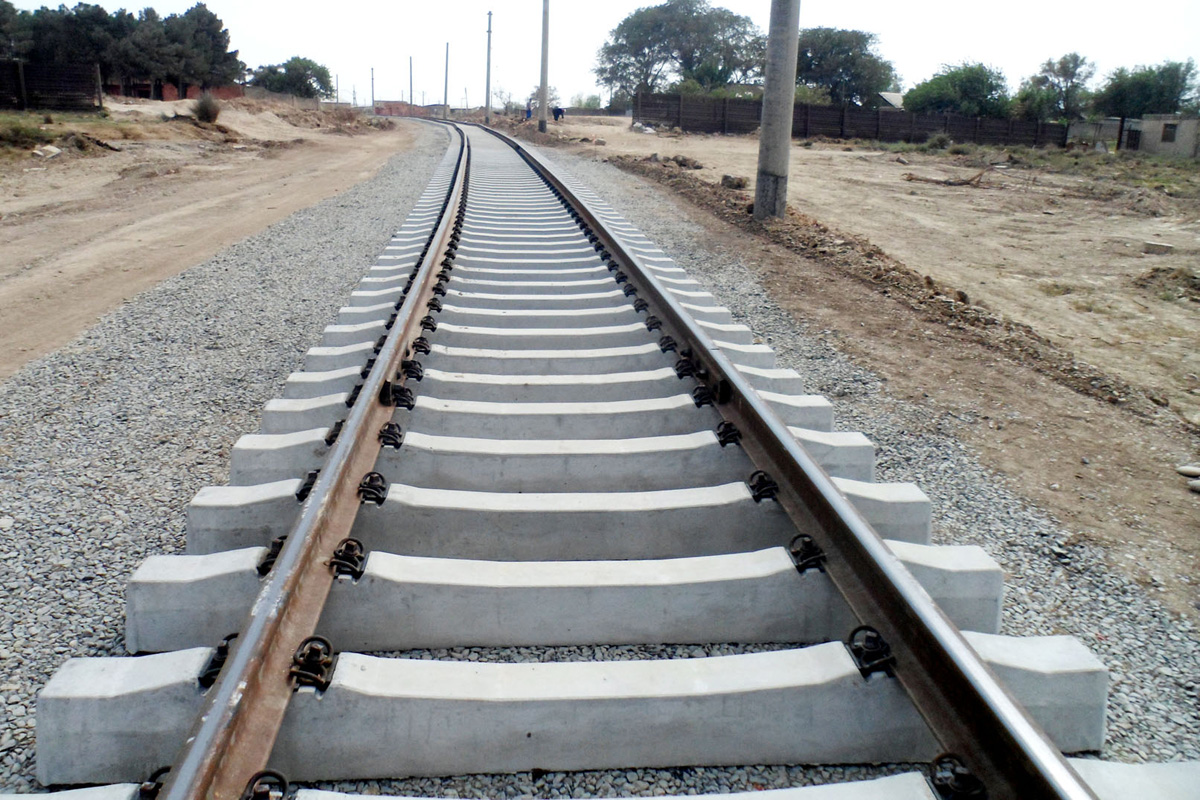 By Trend
Azerbaijan has emerged as a business-friendly destination for a range of sectors, including but not limited to agriculture, cotton, chemicals, petrochemicals and of course oil and gas. In recent times, it has been leading the execution of the International North-South Transportation Corridor (INSTC) - a grand project that will intricately interconnect Europe and Asia. The country is now set to emerge as a global transport hub as it progressively de-links its national economic growth from revenues coming from the oil and gas sector.
On December 6 2016, President of Azerbaijan Ilham Aliyev signed a decree endorsing "Strategic road maps for the national economy and main economic sectors." The "Road Map" provides for extensive use of informational communication technologies (ICT) in business structures in all sectors of the country to further increase productivity and profitability. This execution of this strategy will enable Azerbaijan to improve its ability to operate at international standards.
Following are listed some major advantages Azerbaijan offers to attract foreign investors to do and set-up businesses.
Territorial geo-strategic centrality – The geographic location of Azerbaijan lies at the centre of the broad Eurasian landmass. Here the trade routes, both existing and proposed, which come from East, Central, and South Asia and Europe converge. Moreover, the transit passage that it provides to most of the current schemes of inter-continental roads, including the north-south transportation corridor, has been part of the historic Silk Road. This is fully safe, secure and economically most viable among all existing and prospective transit trade routes that transverse Eurasia. Hence, there is an essential need for the global business community to engage with and support Azerbaijan to increase the existing volume and diversity of trade between different countries in Europe and Asia.
Value creation and value addition- Azerbaijan's economy is transforming into a value creating economy with the sustenance of low global oil prices. Equity financing is now becoming common as general laws govern companies, and joint business formation and most joint venture related matters can be regulated under agreements between contracting parties. The investments of foreign entities are protected under relevant laws on protection of foreign investment, especially the laws and regulations provide for equal treatment for foreign investors. It has executed important reforms, like system of appellate councils, suspension of government audit of businesses, enactment of agricultural cooperation law, etc., in order to synchronize foreign business partnerships with local entities. Furthermore, the likely surge of ICT in coming time- as per stipulations of the 'Road Map'- will enable it to become a nodal point for developing global and inter-regional value chains.
The non-oil industry in Azerbaijan witnessed 8.4% growth in 2015, and it is projected to grow at 7.4% in 2017-2020. Further, this growth in non-oil sectors is picking up as modest inflation resulting from devalued manat is acting as a catalyst for now. This is generating an increase in the number of incoming tourist from all over the world, which in process is strengthening the tourism and associated sectors in the country. Even, the Azerbaijan State Oil Fund (SOFAZ) has managed to raise its revenues due to strengthening of foreign currencies against the Azerbaijani manat. All of these economic activities are attracting investors from Europe and Asia to look for business opportunities in Azerbaijan.
Advanced infrastructure and maintenance capacity - Azerbaijan maintains the best infrastructure for passenger and freight transportation in the entire Caucasus region, which includes concrete roads, newly constructed and renovated railways, technologically advanced airports, extensive inland waterways, and so on. At present, it has 2125 kilometers of rail lines, 24981 kilometers of public roads, and host of low-cost and luxury travel air flights travelling within the country and directly to all major cities in the world. Over the past decade, it has built 6,835 miles of new roads, about 300 bridges and has reconstructed all its main roads connecting the country with Georgia, Russia and Iran. At present, it is expediting the construction of Astara - Astara railway, which forms a crucial link in the NSTC, by completing the rail link extension from its Astara station to the River Astarachay and recently completing the bridge over the River Astarachay. Further, it is coming up to invest in, build, and operate the Qazvin-Rasht-Astara in the Iranian side in a number of ways, like financing Iran to complete the Rasht-Astara railway project, investing in the construction of a freight terminal at an under-construction rail station in the Iranian city of Astara, etc.
Efficient delivery of services - The one-stop centres in Azerbaijan, which are providing quick and efficient delivery of various services, are having a big impact on the way citizens and expats live and do business in the country. The most popular and efficiently running is the 'Azerbaijan Service and Assessment Network (ASAN), which is a network of centres where government services are processed online and delivered in a unified and coordinated manner by highly skilled and motivated public servants. The tax system in the country has been modernized and fully digitized, which include VAT deposit account, electronic tax invoices, integration with the banks in the real-time, application of remote transmission in the cash registers, provision of a system of electronic correspondence between the tax authorities and taxpayers, the application of the system of electronic payment of taxes, and so on. This is offering taxpayers most of tax services used in the most advanced countries- which is enabling Azerbaijan to emerge as a hub of economic activities along the INSTC.
Stable and transparent municipal laws- The domestic legal system of Azerbaijan is based on civil law. The courts in the country refrain from relying on case law and judicial precedent, except for decisions of the Constitutional Court of Azerbaijan. All laws exist in codified form, and their sources are: the Constitution of Azerbaijan, acts adopted via referendum, laws passed by the National Assembly of Azerbaijan, Azerbaijan's legislature, Presidential Decrees, Resolutions of the Cabinet of Ministers and International treaties to which Azerbaijan is a party. This means foreigners willing to come and do business in Azerbaijan need not worry about falling prey to faulty decisions of local courts, unlike in most other CIS countries.
Strengthening of national environmental framework- At present, Azerbaijan is putting an increased focus on protecting its environment. The 2016 Environmental Performance Index, compiled by researchers from Yale University and Columbia University that evaluates how nations protect their ecosystems and human health, ranks Azerbaijan 31st among 180 countries. This marks an improvement in its performance by a jump of 32 ranks as compared to 2014. The Azerbaijani government is working to secure the goals enumerated in the "National Strategy for the Development of Alternative and Renewable Energy Sources in 2012-2020", which aims to increase the share of renewable energy sources to 9.7 percent of its total energy consumption by 2020. It has come up with application of environmental clearance regulations in new sectors, like construction, etc. The country now has a dedicated government body responsible for the development of renewable energy sources: the State Agency for Alternative and Renewable Energy Sources (SAARES, or ABEMDA in Azerbaijani), and also a state company tasked with the implementation of renewable energy projects: Azalternativenerji LLC. These environment protection schemes and institutions are offering ample opportunities for green project developers to scale up businesses in the country.
Brief Biography of author: Hriday Ch. Sarma is currently working as a 'Visiting Research Fellow' with Center for Analysis of Economic Reforms and Communication with fellowship support from Azerbaijan International Development Agency. Hriday is a native from India, and he is enrolled as a PhD candidate in Energy Studies Programme at School of International Studies in Jawaharlal Nehru University, New Delhi.
---
Follow us on Twitter @AzerNewsAz