Armenian authorities continue to spread boldfaced lies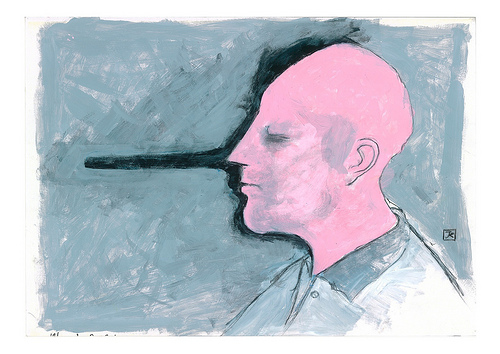 By Laman Sadigova
The Armenian premier astonished all with a sudden statement about prosperity of the Armenian nation, which dared refer to as the best in the Eurasian region.
The statement came in a run-up to a meeting of the Russia-back Eurasian Economic Union in Belarus, which will discuss further prospects for cooperation.
Abrahamian said that while Belarus, Kazakhstan, and Russia feel shortages due to the downturn, Armenia's economic growth reached 4 percent.
An especially surprising segment of the Prime Minister's speech was his unique warning that this growth "may not immediately affect the social situation of the people."
He indirectly pointed at economic growth in the country, which was met ironically among people who hurried to ask, "Where does the government hide the money then?"
Many even suspected that the Prime Minister has little to no idea about the true state of matters in Armenia. He should certainly know that foreign investment in the Armenian economy in the first half of this year decreased three-fold compared to the same period last year – from $180 million to $65 million. Moreover, he should not forget about the migration problem, when people leave their families and homes seeking a better life abroad. More than 30,000 people leave Armenia annually, as many as 103,994 Armenian citizens left the country in just the first half of this year. The country's population declines day by day, and the government has no plan to improve the situation.
Going further, the production and sale of essential goods declined this year in Armenia. Food production, for example, fell by 9.6 percent. Sales volumes of bread dropped by 1.8 percent, the production of flour decreased by 12.3 percent, the sales of meat products by 6.5 percent, and candy by 11.9 percent.
Desertification is a major challenge for Armenia of today, which can hardly cope with the aforementioned results.
The Armenian population is in a state of decline – the birth rate has dropped by almost half for twenty years, one third of the population in Armenia lives below the poverty line, country is cut from major international projects due to the government's aggressive policy towards its neighboring countries, and its authorities are often accused of corruption. Yet this pales in comparison to the actual number of problems plaguing the country right now. The country's national debt rose by more than $42.5 million compared to June 30 and by $281 million since the beginning of 2015.
So where does the 4-percent growth figure come from in a country that does not produce anything and does not have any active foreign trade? Moreover, the situation around Russia is also negatively influencing the Armenian economy.
Abrahamian's words about the economic growth sound untruthful and dishonest, both to his own people and to members of the EEU.
What is growing in Armenia is not the economy, but emigration rates, corruption, and popular discontent.
---
Follow Laman Sadigova on Twitter: @s_laman93
Follow us on Twitter @AzerNewsAz