Yerevan turns to "political desertion"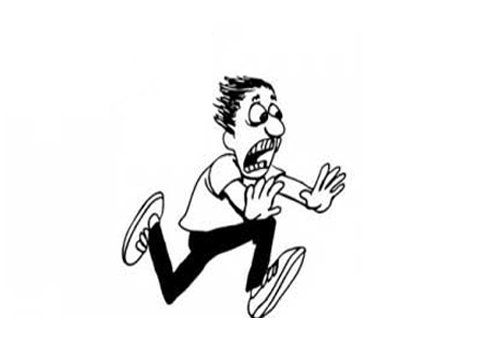 By Mushvig Mehdiyev
The authorities' apathy and inactivity stand behind the recent poor economic indicators and the worst ever economic downfall in Armenia, said an influential economist in Yerevan.
Aram Manukyan, who is also a legislator from the Armenian National Congress faction, accused the ruling Republican Party of "political desertion", which he explained with Yerevan's reluctance to resort to preventive measures to safeguard the country from harm.
Referring to the issued official data, Manukyan introduced the new "records" of Armenia's economy achieved over the recent period.
"Armenia sits on the third place for the GDP per capita among the South Caucasus countries. At the same time, our country is also the latest country in the region in terms of economic growth rate," Manukyan said.
Manukyan showed Armenia's external debt as the next example of government's failure - national debt hovers around $4.9 billion.
"The current amount of foreign debt is on par with 51 percent of the GDP and it represents the highest ever level that has been registered in Armenia so far," he noted.
As a result of such a skyrocketing foreign debt, Armenian banks' overall debts to international monetary structures has reached $1,412 billion.
The shrinking of Armenia's foreign currency reserves is yet another example of Yerevan's inability to carry out sound policies.
Manukyan claimed that Armenia's foreign-exchange reserves is constantly decreasing, and has actually shrank to the rate of $100 million per month over the last four months.
Armenia's international reserves stood at $1.351 billion late this January, according to a statistical data published by the Central Bank.
He called on the country's rulers to start working on remedying the ongoing situation without any delay.
"If the ruling Republican Party is aware of the recent economic hassle and takes no preventive steps, it's nothing else than a political desertion," the economist said.
Meanwhile, according to the National Statistical Service data, in January-February 2015, Armenia's industrial output, its production of electricity, as well as its internal and external sales have decreased compared to the same period last year.

The decline of the industry reached 1.8 percent within two months, the volume of electricity production decreased by 16.6 percent, while the internal sales saw a 6.9 percent fall along with a 27.7 percent decline in foreign sales. Both import and export have decreased by 20 percent, as the post-Soviet country's exportation to Russia has fully stopped decreasing by 100 percent.
- - -
Follow Mushvig Mehdiyev on Twitter: @Mushviggo
Follow us on Twitter: @AzerNews