Getting around Azerbaijan by train [PHOTO]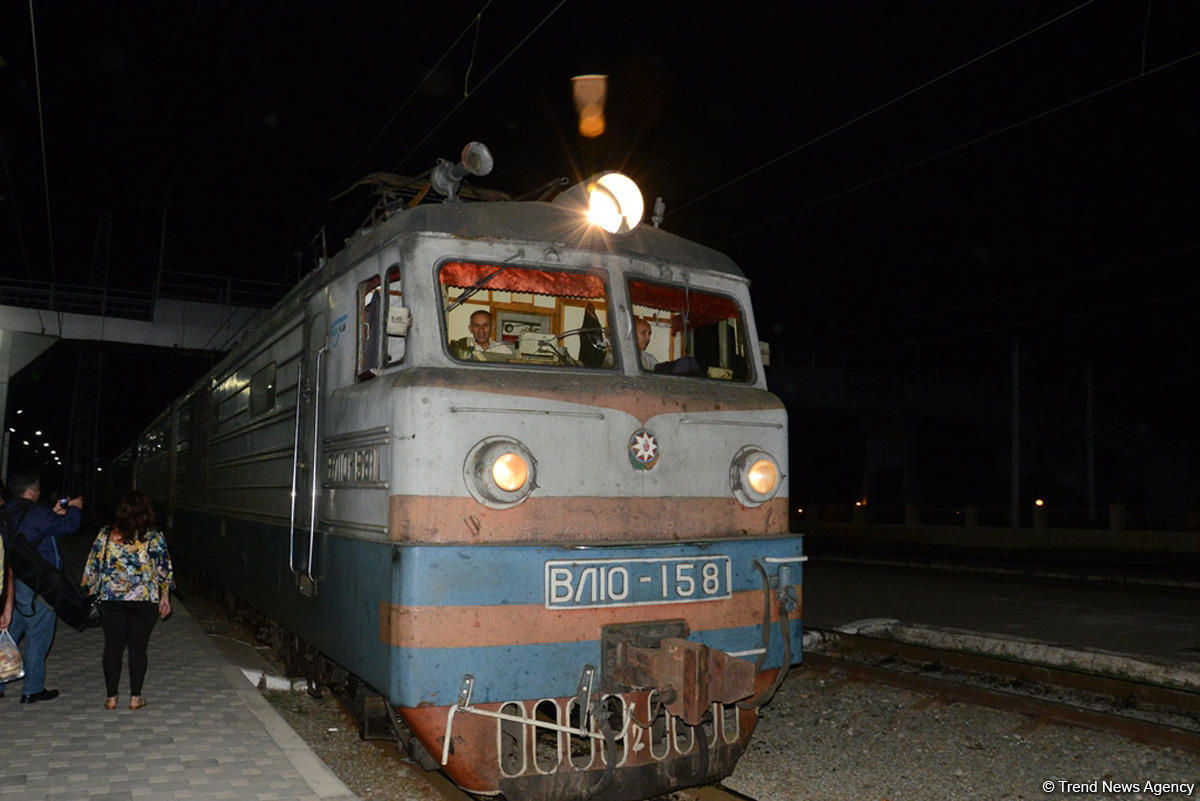 By Sara Israfilbayova
Rail is a favorite mode of tourists who are willing to explore a country and enjoy adventures. Rail tourism in Azerbaijan will be a best way to uncover the mystique of the country in the true essence. Trailing around all the directions of the country, these trains link almost all amazing tourist spots in the Land of Fire.
Azerbaijan Railways now offers tourists visiting the country to take advantage of RailTravel, offering tours to the beautiful regions.
The head of RailTravel company, established under Azerbaijan Railways CJSC, Ogtay Aslanov told reporters that the advantage of traveling by rail is safety.
"Those, who want to travel with comfort, will be able to pre-order the tour packages," he said. "The tours are planned to be organized in the direction of southern, northern and western regions. Orders on organization of such tours will be accepted no later than 12 days before departure, since it takes time to resolve various issues with documents."
Speaking about the prices, Aslanov said that the tariffs are more than acceptable. "Thus, price for a wagon-lit (for 18 people) is 1,100 manats [$646], carriage for 36 people - 1,200 manats [$705], couchette car for 54 people - 1,512 manats [$888] and administration car, which is designed for family trips - 900 manats [$529]," Aslanov said.
As part of the first rail tour organized for reporters to Ganja, there were organized excursions to Lake Goygol, Maralgol Reserve, Ganja Gates, Nizami Ganjavi Mausoleum, famous "Bottle House", Javad Khan's Tomb and Khan Bagy Park.
Situated on the Great Silk Road, and divided partially between Eastern Europe and Western Asia, Azerbaijan blended the best from both cultures, forming its own unique rich culture, that's why its people are neither totally Eastern, nor totally Western.
The government of Azerbaijan today works on developing rail tourism, a favorite mode of many tourists worldwide. Experts are sure that after the opening of the Baku-Tbilisi-Kars and Astara (Iran) - Astara (Azerbaijan) railways, Azerbaijan can develop the rail tourism on the Silk Road tourist route.
Besides, Azerbaijan Railways is developing a design of railway lines to the Baku International Airport Heydar Aliyev, as well as to the Shahdag and Gabala tourist centers.
---
Follow us on Twitter @AzerNewsAz