Azerbaijan joins Snow Polo World Cup St. Moritz 2023 [PHOTO]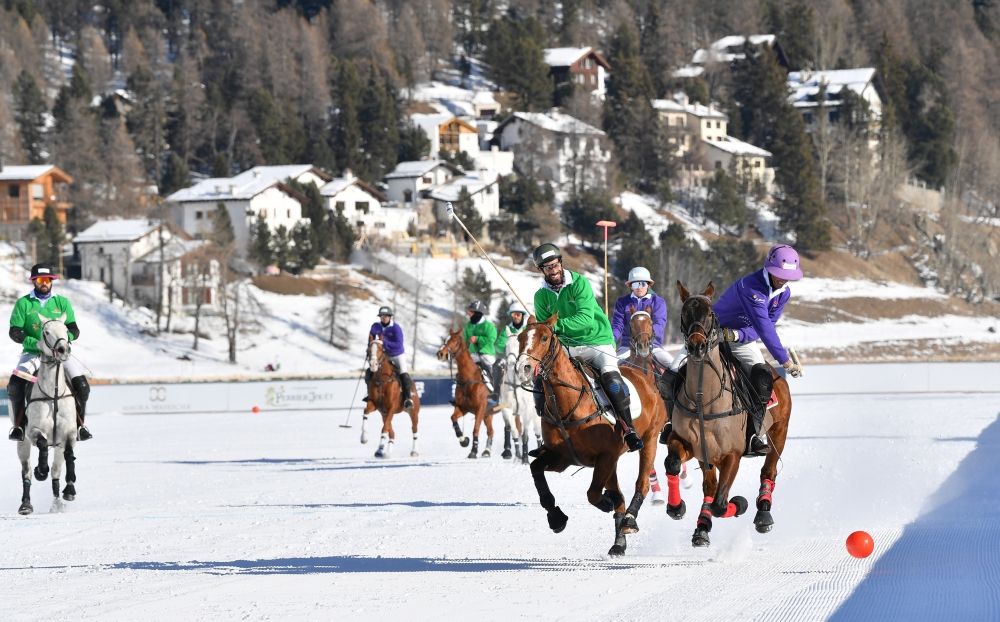 The Snow Polo World Cup St. Moritz 2023 has started in St. Moritz, Switzerland, Azernews reports.
Azerbaijan's Land of Fire team is among six polo teams, which joined the Snow Polo World Cup.
Before the start of the competition, the national team played a friendly match with US World Polo League.
In the first round of the competition, the Azerbaijani team qualified for the semi-finals, and Land of Fire dedicated this victory to the memory of Sen Lt Orxan Asgarov, who died while preventing a terrorist attack at the Azerbaijani embassy in Iran.
Within the Snow Polo World Cup St. Moritz 2023, Azerbaijan's culture, tourism, and cuisine are demonstrated to the guests of the competition with the support of the Heydar Aliyev Foundation and the organization of the Azerbaijan Equestrian Federation. Viewers are also presented with publications covering various fields of the Heydar Aliyev Foundation.
On the first day of the pavilion, national costumes, carpet and silk art, national musical instruments, various handicrafts, as well as 150-year-old kalaghayi were watched with interest. In the pavilion, various archaeological findings, and ancient arts, including pottery samples are exhibited in the territory of Azerbaijan, and master classes on pottery are organized.
Guests can get acquainted with Azerbaijani cuisine and taste delicious dishes here. Various national brands of Azerbaijan are also represented in the pavilion. Thus, information is provided on the history of viticulture and winemaking in the country, and guests can taste the wines of the Meysari brand.
Moreover, the jewelry of the Rasm brand, the IRS gallery, which are examples of modern crafts that keep the historical traditions alive, and the gold and silver coins presented by AzerGold CJSC are exhibited.
Meanwhile, the traditional Baku-Moritz night will be organized today. The Baku-Moritz Polo Award ceremony will be held during the event. Etibar Asadli, a well-known Azerbaijani pianist living in France, will perform as a special guest at the ceremony, organized by the Heydar Aliyev Foundation.
The Snow Polo World Cup St. Moritz 2023 will run until January 29.
---
Follow us on Twitter @AzerNewsAz