4 May 2017 10:43 (UTC+04:00)
2 674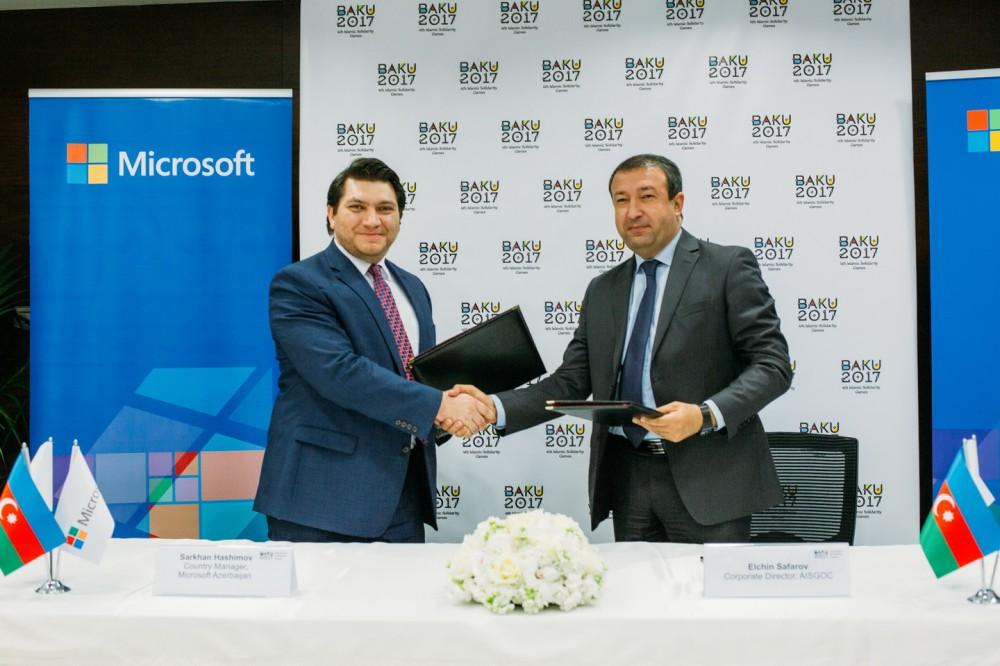 Baku 2017 Islamic Solidarity Games announced that Microsoft will be an Official Supporter of the Baku 2017 Islamic Solidarity Games.
As an Official Supporter, Microsoft will be responsible for providing the technical software, equipment and branding around the delivery of the Baku 2017 Skype Zone.
This exciting and innovative initiative will enable medal winning athletes from all 57 ISSF member nations to celebrate their success with friends and family, courtesy of Microsoft's video-calling platform. With three cameras recording their every reaction the Baku 2017 Skype Zone will help bring viewers closer to the most interesting personal stories from the Games.
The conversations will be recorded by the computer webcam, as well as cameras from behind the laptop screen and behind the athlete's shoulder. The initial 10-minute videos will be cut down to 90-second clips and shared online, via Baku 2017's social media channels – (Facebook.com/baku2017; Twitter.com/Baku2017isg; Youtube.com/Baku2017).
Speaking about the announcement of the partnership with Microsoft, Elchin Safarov, Director of Baku 2017 Operation Committee, Mayor of Athletes Village and Ambassador of volunteers said: "We are delighted that such a globally recognized brand as Microsoft has agreed to be an Official Supporter of the Baku 2017 Islamic Solidarity Games."
"The Baku 2017 Skype Zone breaks new ground and provides fans with a fantastic opportunity to share in the emotion of the athletes reacting to, and celebrating their success with friends and family."
Mr. Sarkhan Hashimov, General Director of the Microsoft, Azerbaijan added: "Microsoft corporation is proud of being a partner to contribute to the major sport event 4th Islamic Solidarity Games. In the future we intend to support the implementation of projects of national importance through our innovative technological approach"
Microsoft becomes the seventh Official Supporter of the Baku 2017 Islamic Solidarity Games alongside iTicket, Fresco, Milla, Red Bull, Azersun and Nestle.
The opening ceremony of Baku 2017 Islamic Solidarity Games will take place on May 12.
Athletes from Islamic countries around the world will be representing their nations over 10 days of competition across 20 different sports which include 23 disciplines (Athletics and Para Athletics, Aquatics – Diving, Aquatics – Swimming, Aquatics – Water Polo, Basketball 3x3, Football, Gymnastics – Artistic, Gymnastics – Rhythmic, Wushu, Table Tennis, Handball, Judo and Blind Judo, Wrestling – Greco, Wrestling – Freestyle, Shooting, Tennis, Volleyball, Boxing, Zurkhaneh, Karate, Taekwondo and Weightlifting) in 16 modern competition venues in Baku.
Azerbaijan's capital city Baku was awarded the Games at the General Assembly of the Islamic Solidarity Sports Federation (ISSF) in Jeddah in July 2013.
---
Follow us on Twitter @AzerNewsAz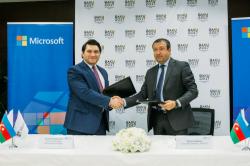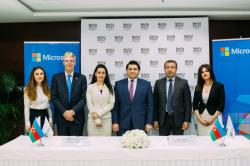 Related News