Rio Tinto starts exploration of copper-porphyry ores in Kazakhstan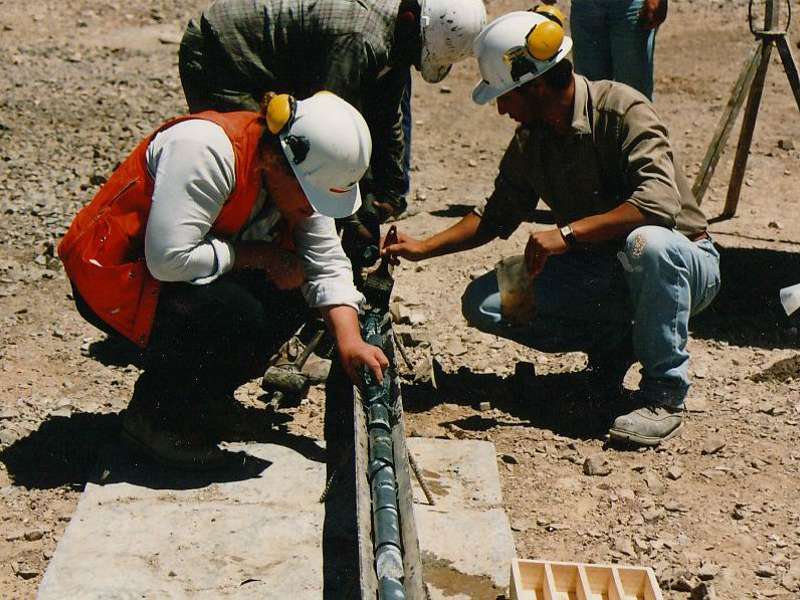 By Aynur Karimova
The UK-based Rio Tinto mining company has started the exploration of copper-porphyry ores in Kazakhstan, Kazgeology Joint Stock Company reported.
"The exploration of porphyry copper ores on the Korgantas area in the Karaganda region is carried out through the investments and new technologies of the Rio Tinto Company. In July of this year, an airborne geophysical survey was conducted there and preliminary results have already been obtained. Currently, ground geological surveys are being carried out in the site. According to the results of exploration, we expect the discovery of world-class copper deposit," Galym Nurjanov, the chairman of the Board of Kazgeology said.
In February 2013, Kazgeology and Rio Tinto signed an agreement on the establishment of two joint ventures engaged in the exploration of large deposits in two areas of the Karaganda region – Balkhash Saryshagan and Korgantas.
Then, in February 2015, they created a joint venture for the Korgantas project, in charge of the commencement of field works on the Korgantas area using advanced technologies including the airborne survey in the second quarter of 2015.
The purpose of the Korgantas project is exploration, discovery and evaluation of the economically viable copper and metal deposits sufficient for large scale and long term operation.
Kazakhstan is next only to Russia among CIS countries in the volume of mineral production. The country maintains huge reserves of a wide range of metallic ores, industrial minerals, and its metallurgy sector is a major producer of a large number of metals from both domestic and imported raw materials.
Kazakhstan possesses 18 percent of the global reserves of uranium, 10 percent of chrome reserves, 9 percent of the world's lead, 8 percent zinc, 5 percent silver, 5 percent manganese, and 5 percent of copper reserves.
The country has developed a program covering the years 2015-2019 and will focus on researching the underlying subsoil using modern technologies and fulfilling tasks to replenish the resource base on priority types of raw materials, especially around single-industry cities.
Rio Tinto is a leading global mining group that focuses on discovering, mining, and processing the Earth's mineral resources.
--
Aynur Karimova is AzerNews' staff journalist, follow her on Twitter: @Aynur_Karimova
Follow us on Twitter @AzerNewsAz