9 June 2015 12:48 (UTC+04:00)
2 286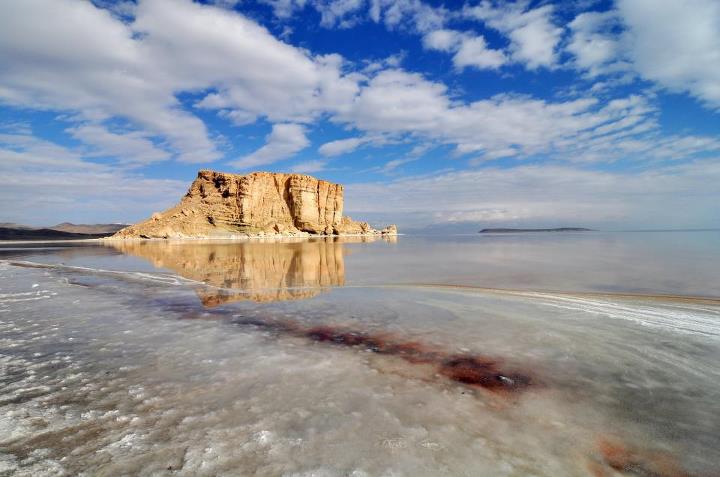 By Vusala Abbasova
Dying Lake Urmia is endangering the broader negative environmental impacts in the entire Middle East after becoming one of sources of sandstorms in Iran
"The Urmia Lake is turning into one of the several sources of sandstorms which is located in the Middle East," Hojjat Jabbari, employee of the Environmental Protection Agency said on Monday.
The sandstorms negatively affect the air condition in the Iranian province of West Azerbaijan, the Iranian news agency IRNA quoted Jabbari as saying.
It appears in five zones which are the source of sandstorms on the territory of the Urmia Lake, Jabbari added. If the dying Urmia Lake is not revived, parts of Iran will face serious problems.
Some Iranian experts believe that the Urmia Lake can turn into a swamp unless serious measures are undertaken.
Iranian President Hassan Rouhani has created a Working Group on the preservation of Lake Urmia, which has prepared a plan for the restoration of the lake over the next nine years.
The area of Lake Urmia is about 6,000 square kilometers, located in northwest of Iran. The lake's drying up has an impact on the flora and fauna of the region. The water level in Lake Urmia started decreasing in 1995, due to the drying of the lake, while the surrounding areas have become unsuitable for living. The lake has already lost 90 percent of its water.
As lake levels decline, the exposed lakebed is left with a covering of salts, primarily sodium chloride, making a great salty desert on much of the 400 sq.km of lost surface area. These salt flats will not support agriculture and inhibit growth of most natural vegetation. The salts are also susceptible to blowing and will likely create "salt-storms" like the ones that have resulted from the drying of the Aral Sea.
Illegal use of water flowing into the lake for watering by the rural population and construction of dams and illegal facilities on its banks are also among the problems related to the lake.
---
Follow us on Twitter @AzerNewsAz
Related News