Turkmenistan, Uzbekistan hold political talks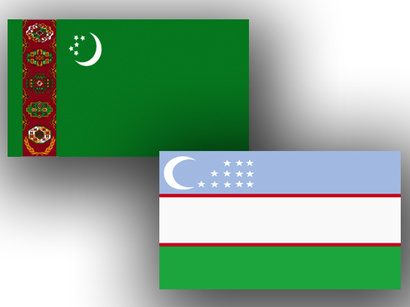 Turkmenistan and Uzbekistan held another round of the political consultations between the foreign ministries of the two countries, the Turkmen government reported.

The two sides analyzed the current status and prospects for the development of bilateral relations in the political, trade, economic and other fields.

The parties noted that Turkmenistan and Uzbekistan are committed to ensuring the development of the high-level political dialogue, intensification of the economic relations between the two countries, as well as implementation of joint projects.

The sides have created conditions for the implementation of an important transport project - Uzbekistan-Turkmenistan-Iran-Oman transit corridor. The agreement to create this corridor was signed on April 25, 2011.

The new corridor will allow the Central Asian countries to get access to the ports of the Persian and Oman gulfs via the optimal route.

Some observers believe that Russia and China can also get access to the new financially solvent markets and thus increase the attractiveness of the transregional project.

The participant states, interested in cooperation, say that this is a timely initiative and will promote the further progress and prosperity of each country in the region by increasing the volume of trade and reducing the expenditures on the transit of goods.

The sides have yet to review the prospects for cooperation in the customs sphere, transportation by road, rail and sea, as well as in making joint investments. The project is especially important for Uzbekistan, which doesn't have direct access to the sea.