6 May 2013 19:43 (UTC+04:00)
1 143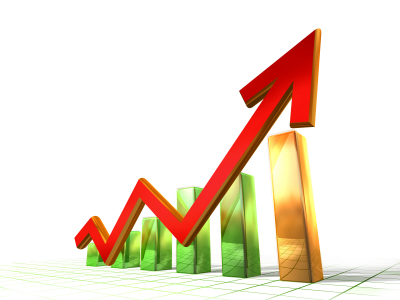 By Sara Rajabova
The amount of foreign investment in Iran reached a high level in the past Iranian calendar year, which ended on March 20, Mehr news agency quoted Deputy Finance and Economic Affairs Minister Behrouz Alishiri as saying.
The investment figure has been reported to the United Nations Conference on Trade and Development (UNCTAD), Alishiri said.
"If UNCTAD approves the figure, we will announce it," he said.
Also, he said that foreign investments in the country rose by 45 percent.
Iran needs around $1.3 trillion to materialize the objectives of its five-year economic development plan, and to this end, $300 billion should be invested annually, Alishiri said last week.
Iran's fifth five-year economic development plan ends in 2015.
In December 2011, Alishiri said that Iran needs up to $300 billion in foreign direct investments (FDI) per year by 2015 to attain 8 percent economic growth rate.
Iran's economic growth rate should be increased to 5 percent from the current -1 percent to help resolve many economic problems, Fars news agency quoted recently Tehran Chamber of Commerce director Yahya Al-e Es'haq as saying.
"We are facing challenges, such as high inflation and unemployment rates. Such problems should be addressed," he noted.
If the economic growth rate reaches 5-6 percent, all the challenges will be turned into opportunities, he said.
In the meantime, Iran's inflation rate reached 38.7 percent in the first month of the current Iranian calendar year (March 21-April 20), Mehr reported, citing the Statistics Center of Iran.
Inflation in Iran amounted to 25.4 percent on the average during the past Iranian calendar year.
Growth in liquidity and foreign currency exchange rates were probably the main causes of the inflation rise.
In December 2012, IRNA quoted Finance and Economic Affairs Minister Shamseddin Hosseini as saying that the Iranian administration has special plans to curb a probable surge in inflation during the final months of the current Iranian calendar year, ending on March 20, 2013.
Since recent rises in prices of goods are linked with increases in foreign currency prices, Iran should rein in foreign currency shocks, Hosseini added.
The International Monetary Fund (IMF) said on April 16 that Iran's economy contracted by 1.9 percent in 2012 and is expected to shrink by 1.3 percent this year as it reels from the impact of Western sanctions.
The economy of Iran is, however, forecast to grow next year by 1.1 percent, the IMF said in its annual World Economic Outlook.
The IMF said the "macroeconomic environment is likely to remain difficult, given the sharp depreciation of the currency and adverse external conditions, which would sustain inflation at relatively high levels."
A Western ban on Iranian oil exports, which came into effect in July, reportedly hit the country's economy badly.
The Western countries and some of their allies have repeatedly accused Iran of pursuing non-civilian objectives in its nuclear energy program, with the U.S. and European Union referring to that as grounds to impose sanctions against Tehran.
Iran has strongly rejected the allegations, saying that as a committed member of the International Atomic Energy Agency and a signatory to the Non-Proliferation Treaty it is entitled to develop nuclear technology for peaceful purposes.
Related News