Scientists from the USA have created a vaccine against alcoholism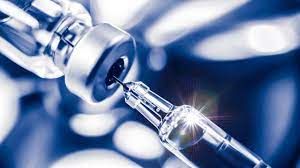 Scientists at the Ohio State University Wexner Medical Center and College of Medicine have announced the creation of a vaccine against alcoholism, Azernews reports, citing Kabar.
The drug is a gene drug that is injected into the body once and restores dopamine levels in the brain. Dopamine is a happy hormone that plays an important role in alcohol addiction, according to the British journal Nature Medicine.
In a study in primates, it was shown that a single administration of the drug leads to a long-term decrease in alcohol cravings. Scientists believe that the alcoholism vaccine could be a breakthrough in the fight against addiction, which is one of the leading causes of death in the world.
Currently, the drug is at the stage of preclinical studies. The scientists hope to start clinical trials soon.
The alcoholism vaccine can be a real breakthrough in the fight against addiction. The drug is safe and effective, and its use does not require long-term treatment. A vaccine could help millions of people recover from addiction and return to normal lives.
--
Follow us on Twitter @AzerNewsAz