Azerbaijan's total financial aid to Pakistan to heal wounds of natural disaster totals $7m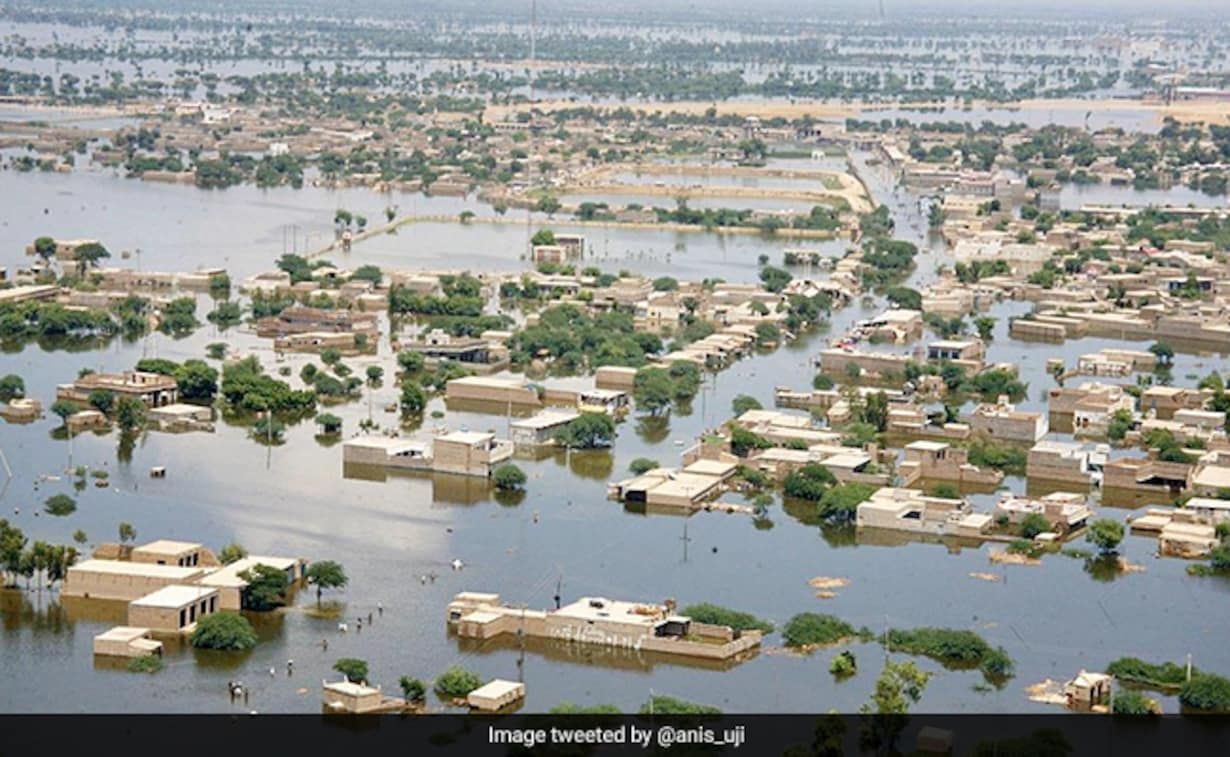 On 9 January 2023, Geneva played host to an international conference, organized by the UN and Pakistan on the topic "Climate Resilient Pakistan", Azernews reports per the Foreign Ministry.
The main purpose of the conference was to raise the necessary financial resources to support the response to the natural disaster that hit Pakistan in August 2022 and the implementation of reconstruction activities.
Pakistani Prime Minister Shehbaz Sharif and UN Secretary-General Antonio Guterres acted as organizers, and Turkish President Recep Tayyip Erdogan addressed the event via video conference, the Azerbaijani Foreign Ministry said.
Representatives of 46 world countries as well as 48 international institutions of finance and civil society attended the event, and Azerbaijan was represented by Deputy Foreign Minister Elnur Mammadov via videoconferencing.
In his speech, the deputy foreign minister noted that Azerbaijan shares the pain and suffering of the friendly and fraternal Pakistani people and state, and since 2010, about $7 million have been allocated to support the elimination of the consequences of floods that occurred in different years in the country.
In August 2022, Azerbaijan provided $2 million in financial aid to Pakistan to help clean up the devastation caused by the recent floods, considered the worst natural disaster in Pakistan's history. The deputy minister informed Pakistan and the conference participants that, given the scale of the consequences, President Ilham Aliyev instructed the allocation of additional financial assistance for humanitarian purposes to the tune of $2 million to support the initiative.
The natural disaster in 2022 hit a third of the country, killing and injuring 15,000 people and displacing 33 million, making it the most devastating natural disaster in Pakistan's history.
The WB estimates that as many as 9 million people could be affected by the floods. Pakistan, with the support of the UN system, the WB, the Asian Development Bank, and the European Union, developed a post-disaster needs assessment plan and determined that flood damage exceeded $14.9 billion; economic losses totaled $15.2 billion, and recovery - $16 billion.
The plan identifies major priorities such as livelihood and agricultural restoration, private housing reconstruction, and public infrastructure reconstruction.
---
Follow us on Twitter @AzerNewsAz