Kyrgyzstan to hold talks on Kambarata HPP in Tashkent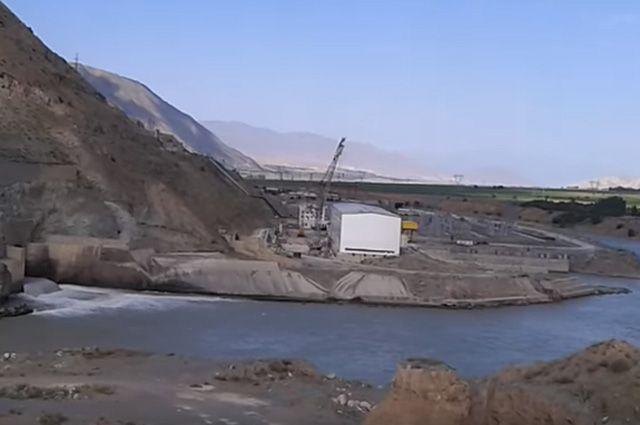 By Abdul Kerimkhanov
Lack of electricity remains one of the most important issues for Kyrgyzstan. The problem becomes more severe in winter when the average temperature often falls below zero.
A working group from Kyrgyzstan will visit Tashkent to hold talks on the Kambarata hydro power plant-1, Deputy Chairman of the State Committee for Industry, Energy and Subsoil Use of Kyrgyzstan Aitmamat Kadyrbaev said.
As he noted, the working group was established at the end of 2018.
The official added that there were preliminary phone calls and these issues were discussed with the participation of the first vice-premier.
The project for the construction of the Kambarata HPP-1 on the Naryn River has been stalled for some time.
Construction of the plant with a capacity of 1,860 MW was planned in the late 1980s. But since then the project has remained frozen.
The last time agreement on the construction of Kambaraty-1 and the Upper Naryn cascade of hydropower plants was reached in 2012 by the governments of Kyrgyzstan and Russia in 2012, when the Russian RusHydro was set to build both facilities.
According to the project, the station was supposed to start operating in the spring of 2016. The design capacity of the four hydro power units was supposed to be 1,860 MW, the estimated annual volume of electricity generation - 5.1 billion kWh.
However, the agreement was denounced on the initiative of the Kyrgyz side in 2016.
Canadian consulting company ''SNC Lavalin'' developed a feasibility study for the construction of hydro power plants. The project, worth $ 729 million, was to be implemented by specialists from Russian companies RusHydro and Inter RAO UES.
It was assumed that the hydro power plant should meet the electricity demand in Kyrgyzstan and allow to stop importing it from Kazakhstan and Tajikistan.
Founded in 1911, SNC-Lavalin is a global fully integrated professional services and project management company and a major player in the ownership of infrastructure.
PJSC RusHydro was established on December 26, 2004, as part of the state program for reforming the electric power industry.
The installed capacity of the RusHydro group exceeded 39.4 GW as of January 1, 2019. The total heat output is 18,900 Gcal / hour.
The total electricity generation amounted to 144.2 billion kWh in 2018.
Inter RAO was established in 1997 as a subsidiary of RAO United Energy Systems of Russia responsible for export and import of electricity.
Inter RAO Group is a diversified energy holding that manages assets in Russia, Europe and the CIS.
Inter RAO's strategy is focused on creating a highly efficient and diversified world-class energy holding with operations in all key competitive segments of the energy market.
---
Abdul Kerimkhanov is AzerNews' staff journalist, follow him on Twitter: @AbdulKerim94
Follow us on Twitter @AzerNewsAz