20 July 2018 17:52 (UTC+04:00)
3 650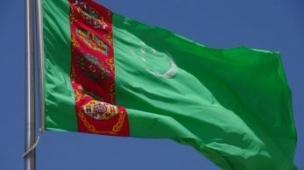 By Trend
A presentation titled "Turkmenistan-Afghanistan-Pakistan-India (TAPI) Gas Pipeline: A new energy Great Silk Road to provide access to reliable, sustainable and modern energy for all" was organized at the headquarters of the United Nations Development Program (UNDP) in New York, the Turkmengas State Concern said in a message.
The event was organized by the Permanent Mission of Turkmenistan to the UN with the assistance of the diplomatic missions of Afghanistan, Pakistan and India.
"Turkmenistan views this gas pipeline as a new energy Silk Road that will connect the regions of Central Asia and South Asia," said Aksoltan Atayeva, Turkmen ambassador to the UN, according to the message.
Muhammetmyrat Amanov, CEO of the TAPI pipeline Company Ltd Consortium, said that commissioning of TAPI would make it possible to solve energy supply issues, create thousands of new jobs and solve the issue of energy security in the region.
Representatives of Afghanistan, Pakistan and India noted that the project is of particular importance for the economic development of their countries, the employment of the population, the development of infrastructure and, ultimately, for the multilateral security of Central and South Asia, according to the message.
Earlier it was reported that a road show on financing issues is planned to be organized in July to familiarize with the TAPI gas pipeline project and hold negotiations. Several meetings have already been held with a number of export credit agencies (including SACE, Hermes and ECIO), which expressed support for the project.
In turn, the work is underway with the Asian Development Bank (ADB), which plans to support the project in two ways, namely, sovereign financing, covering part of equity capital and direct financing of the project company.
The possible costs for the TAPI project range from $7 billion, according to the experts.
The project was originally conceived in the 1990s, with the aim of monetizing Turkmenistan's huge natural gas reserves.
In 2013, the governments of Turkmenistan, Afghanistan, Pakistan and India appointed state gas companies, respectively, Turkmengas, the Afghanistan State Gas Enterprise, Inter State Gas Systems (Private) Limited and the GAIL (India) Limited to promote the project and investments in the TAPI project.
In November 2014, the TAPI Pipeline Company Limited was established.
The project of TAPI pipeline with length of 1,840 kilometers is designed to deliver natural gas from Turkmenistan to India. The project is planned to be implemented in two phases, and after full commissioning, up to 33 billion cubic meters of natural gas per year will be exported for 30 years.
Turkmengas State Concern is actively working on the development of part of the Galkynysh field, which will serve as a raw material base for the pipeline. The ceremony of laying the TAPI took place Dec. 13, 2015 near the field.
---
Follow us on Twitter @AzerNewsAz
Related News