EBRD, EU launch regional small business support program in Central Asia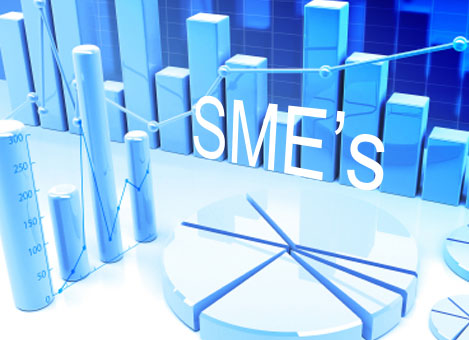 By Kamila Aliyeva
Small and medium-sized private enterprises (SMEs) in Central Asia will benefit from a new Regional Small Business Programme (RSBP) launched in Almaty.
The program is funded by the European Union and will provide financial institutions in Central Asia with online training for employees, according to the message on the website of the European Bank for Reconstruction and Development (EBRD).
The project will equip financial institutions in Kazakhstan, Kyrgyz Republic, Tajikistan and Uzbekistan with new digital business tools for effective work with small businesses.
The program is designed to transfer know-how in the field of micro, small and medium-sized enterprise (SME) finance.
The event was attended by senior representatives of the EU, the EBRD, Kazakh government, the National Bank of Kazakhstan, international organizations and regional financial institutions.
The RSBP will establish a knowledge-sharing platform accessible to partners in SME finance in Central Asia. It will also help local financial intermediaries to get systematic digital access to the EBRD's experience in this field.
Partner banks from Central Asia will receive regular training on a variety of topics relevant to financial institutions providing their services to SMEs.
The platform already offers specialized training on the credit analysis of the SMEs. Separate elements of knowledge-sharing programs are already available to financial institutions in Central Asia, but it is expected that over time the region will receive a comprehensive online learning system. It is envisaged that by the end of the second quarter of 2018, online certification programs for employees will be offered.
The program consultant is German IPC (Internationale Projekt Consult GmbH). This company has extensive experience in developing and implementing projects and training programs related to SMEs financing, including in Central Asia.
The head of the EBRD in Kazakhstan, Agris Preimanis, noted that training programs for SMEs finance have been hugely popular among financial institutions in Central Asia.
"The RSBP will not only employ modern technologies but will also target wider audiences in multiple locations across Central Asia, making it a better and more efficient programme for SME financiers," he said.
Despite recognized role of SMEs as a source of employment their contribution to GDP remains low in Central Asia. Access to finance is one of the most significant challenges for the survival and advancement of SMEs. Unfortunately, the global financial crisis, as well as uneasy economic situation in Central Asia, led to a decrease of the local banks' offers of new loans.
Commercial banks and other lenders generally view SMEs as high-risk borrowers. Consequently, small companies from the region often face high interest rates and collateral requirements that they are unable to meet. Therefore, a number of initiatives and support programs are being introduced in Central Asia with a view to open more SMEs and employ population.
---
Kamila Aliyeva is AzerNews' staff journalist, follow her on Twitter: @Kami_Aliyeva
Follow us on Twitter @AzerNewsAz